You Need This Video Of The Rock Lip-Synching To Taylor Swift In Your Life
17 March 2015, 12:30 | Updated: 8 May 2017, 17:09
PRECIOUS.
Here are two facts that we recently missed and are super excited about:
Jimmy Fallon's "Lip Synch Battle" segment from The Tonight Show is getting its own series.
LL Cool J is hosting it.
Okay, we're a bit eh about Fact #2. But that doesn't diminish that one of the best features of The Tonight Show is spreading its wings and flying onto its own home on Spike TV. And if this preview from Dwayne "The Rock" Johnson is anything to go by, the bar has already been set pretty high.
Despite his solid ex-pro wrestler exterior, the Rock has a reputation for being a massive softy. He likes long walks on the beach, cupcakes, and treating his mum right.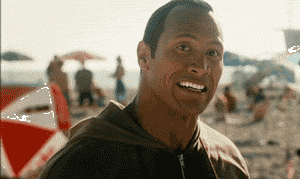 He's also apparently a Taylor Swift fan. But we can't keep building up hype. Just watch this preview from Lip Synch Battles posted on the Rock's Instagram; you won't regret it.
Yeah, this was important.
Lip Synch Battles kicks off at the beginning of April, with the Rock facing off against Fallon himself. You can bet we'll be tuning in.