The Making Of The Weeknd's Music Video For "Fifty Shades Of Grey" Promises Seduction All Round
20 January 2015, 16:26 | Updated: 8 May 2017, 17:09
The upcoming video for credit track "Earned It" promises to be as sexy as the film.
We're a little divided over the upcoming Fifty Shades Of Grey Movie, but if there's anything that can save it, it's the soundtrack.
R&B artist The Weeknd has been roped in to produce two songs for the upcoming movie, most significantly "Earned It"; the track that has been confirmed to play in the end credits of this film. So no matter how it turns out, you at least have that to look forward to - because it sounds sexy as heck.
"I feel like the film and my music is a match made in heaven", admits the Weeknd, real name Abel Tesfaye. "Even the past work I've done, it's very Fifty Shades Of Grey."
We're not arguing there. Hopefully the upcoming video will reflect that seductive nature, as it's also being directed by Fifty Shades director Sam Taylor-Johnson.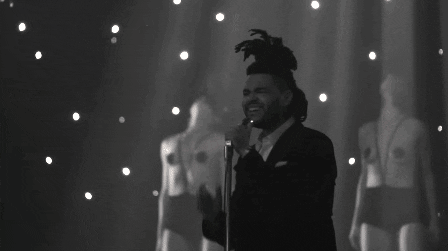 "The thing is with Abel is he's just instantly seductive," she admits. "It's a sort of gentle seduction that sort of pulls you in, and for this movie it couldn't be more perfect."
Again, we can't argue with that.
Fifty Shades Of Grey comes out Valentine's Day and the video for "Earned It" will be out this week. And if either of these are anything like the sexy little snippet of music and video we can see in the behind-the scenes clip below, then we'll have nothing to worry about.