These Singing Oxford Guys Are About To Make Your Day A Lot Better
11 June 2015, 12:35 | Updated: 8 May 2017, 17:09
We are…reborn.
An all male acapella group called "Out Of The Blue" just covered the most underrated song of the early 2000s. They're rolling 13 deep, wearing stripy blue ties, and will probably be your boss one day.
These boys in Oxford blue covered "Lady Marmalade" using nothing but their voices and it is so good you'll probably have to lay down after you watch it.

Out Of The Blue are an acapella group at the prestigious university and everyone knows how acapella works because we've all seen Pitch Perfect.
The original was performed in 1975 by Labelle but covered in 2001 for Moulin Rouge. Christina Aguilera, Missy Elliot, Mya, Lil'Kim, and P!nk made it iconic in a way that, in retrospect, was probably a blessing in our formative years. The boys took up the song as a part of a charity appeal for Helen & Douglas House Children's Hospice.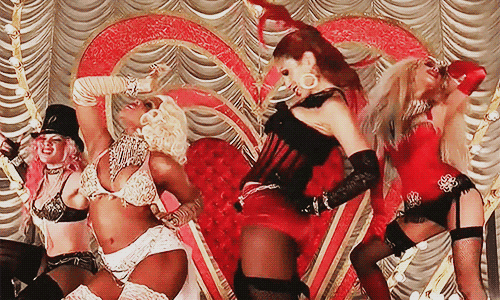 Obsessed.
Check out the acapella version of "Lady Marmalade" below