Here Are The Best Things Directioners Are Thanking Zayn Malik For
21 September 2015, 11:17 | Updated: 8 May 2017, 17:09
#ThanksZaynFor
Zayn may have left One Direction in March but that certainly doesn't mean that Directioners aren't still feeling the sting of such a loss. In recent times it has been hard for Directioners to get back on the Zayn-train, and it's clear why.
Well, it seems now that the fandom are learning to let go and let God because #ThanksZaynFor is trending and it is a rabbit hole of sentimentality and shadiness.
There are those who thanked Zayn for reminding them how to be themselves.
#ThanksZaynFor encouraging us to put our happiness first & stand up against everyone around us for what we believe in

— nothing changed (@Nabulax) September 21, 2015
#ThanksZaynFor everything ! For being himself, for always being here for us, saving us, guiding us. Everything.

— ʍ (@perfect_zayn15) September 21, 2015
Some people threw some major shade.
#ThanksZaynFor not marrying Perrie

— revival (@malikshaven) September 21, 2015
#ThanksZaynFor this tweet to naughty boy pic.twitter.com/GyfeG4DXMg

— angela loves matt (@xliamftzaynx) September 21, 2015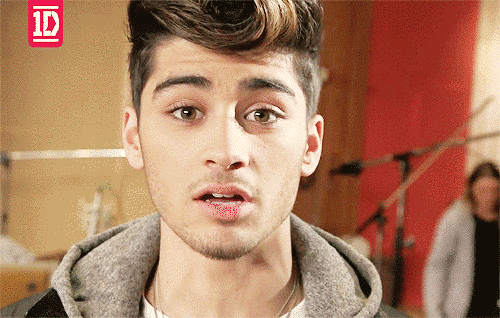 But mostly, people were just thankful for Zayn's smile.
#ThanksZaynFor making our lives better with that smile :) pic.twitter.com/sw4RkFm9vV

— Humaira (@horanftzaynjm) September 21, 2015
#ThanksZaynFor choosing your happiness over anything else, I love that smile of yours pic.twitter.com/XMNHmxZymd

— f loves z (@ZjmftDrizzy) September 21, 2015
#ThanksZaynFor this precious wonderful perfect smile pic.twitter.com/v0cZu1Tb4p

— yairín (@malikisart) September 21, 2015