This Is How Zoella Just Bought A £1 Million Mansion
18 February 2015, 15:20 | Updated: 8 May 2017, 17:09
Hint: Money
It's no secret that Zoe Sugg is a run away success story. She went from making videos in her bedroom to being able to purchase a £1 million, five-bedroom home in a curiously short amount of time and at the tender age of 24.
It's such a shame in a world full of online bullying and issues with safety & privacy even the media can't help themselves on a dull day.

— Zoë (@ZozeeBo) February 17, 2015

Today, news of Zoella's most recent purchase will dominate headlines but what's a lot less talked about is the Zoella effect.
Zoella's popularity is likely at its apex. Her selling power and marketability has reached such blistering heights that it almost doesn't seem sustainable. It's easy to understand why, though.
Her videos typically shoot straight to 1 million+ views (the last one that didn't make it to 1 million views was filmed in December 2013) pretty much right away and her track record is pretty impressive.
Zoe's book Girl Online sold over 78,000 copies in its first week---gaining it recognition as the highest selling book debut recorded in 16 years. Never mind the messy (but profitable) publicity that ghostgate gave the book.

Similarly, her Superdrug line sold out the day it was made available and trended on twitter consecutive days before the launch.
She has 2.4 million Twitter followers, 3.9 million Instagram followers, and 7.3 million Youtube followers.
Let's not forget ad revenue for her cross platform brand. It is believed that someone as popular as Zoe can command upwards of £20,000 per month for advertising space on their website and videos.
Her relationship with fellow vlogger Alfie Deyes is also high profile (well as high profile as it realistically can be) and profitable for the both of them. They both had best selling books last year, enjoyed sponsorship deals, and booked joint public engagements as far as the eye can see. #Zalfie is a marketing goldmine.
Ontop of this, Debretts named both as two of their 500 most influential Brits, which inevitably raises their stock.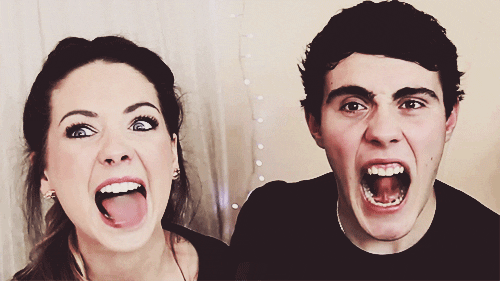 At the moment brands look at Zoella with dollar signs in their eyes. Getting featured in one of her "haul", "favourites" or tutorial videos can translate to major sales bumps and online wins for brands who have paid to get their product mentioned.
Basically anything she touches turns to gold and gold is like, currency or whatever.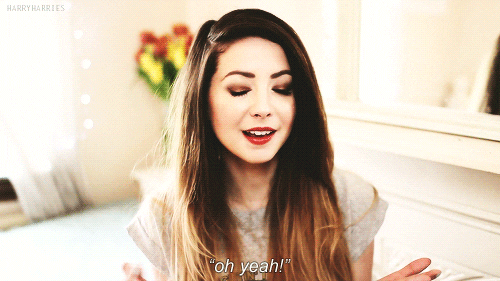 People seem surprised that a girl who talks into a camera for a living can make so much money but the truth is that she's not just a vlogger. She's a businesswoman and a definite go-to for brands looking to connect with a younger audience.
So, while people look on, wide eyed and confused about her ability to buy a £1 million home, just remember that it pays to be pretty, young, and well connected.