T.I. Releases New 13-Minute Music Video To Remind Us He's More Than Iggy's Dad
29 January 2015, 17:15 | Updated: 8 May 2017, 17:09
T.I.'s cinematic short for "G' Sh*t" is a slick '60s crime thriller.
At PopBuzz we haven't had much reason to cover T.I. before, other than the occasional reference when Igloo Australia hides behind him when the internet gets a little mean.
But his latest release is rightfully putting him in our sights, because we can't get enough of the cinematic 13-minute long music video for new Paperwork track "G' Sh*t" with pals Jeezy and WatchTheDuck.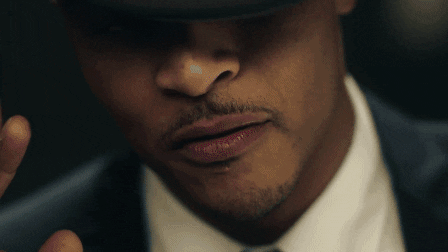 Tip stars as Buddy, a freshly-baptised Atlanta crime boss from 1963. He dishes out plans with his partner Slugger (Jeezy), plays some cool tunes at his juke bar, and bribes thuggish white cops. It's a slick, stylish short thriller that leaves us wanting a feature-length sequel.
Igloo Who?