Tinashe, What Are You Doing?
10 September 2015, 16:55 | Updated: 28 November 2018, 12:26
We wanted to get "2 On" but you're making it hard for us.
We love it when an artist comes along and they have so much potential that you can practically see it oozing out of them. You just know that they're destined to do great things, whether that be commercially, critically or just generally.
One such artist is Tinashe.
Last year, Tinashe released one of our favourite party tunes, "2 On", an urban club ready track all about heading out and getting turnt up. From the dirty bass, the popping beats and that infectious hook that makes you want to slut drop all over the club.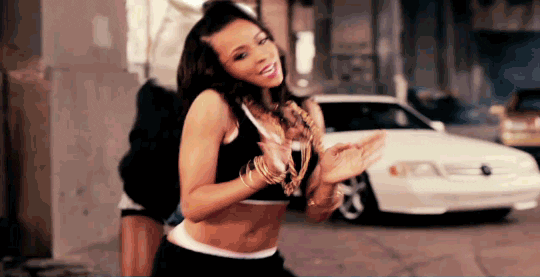 Likewise, "All Hands On Deck", produced by Stargate and Cashemere Cat, is full of a sass we've not seen since the late 90s. There's even a panpipe in it after the chorus, which is totally amazing. We mean, Tinashe even brought in the help of 'the female Pitbull' Iggy 'Igz' Azalea.
Despite some truly brilliant bops on Tinashe's debut album Aquarius, the album was lacking that certain pizzazz that Tinahse brought in her live performance; there was no energy and not enough bangers. The album was, instead, experimental, full of space-age R&B. It is by no means bad, but we felt it needed more.
We know that Tinashe is always going to have an urban edge to her and that's why we love her; we wouldn't want her to pop out a generic club track just so she could do a dance routine.
But we mean, just look at this slay.

It seems that, to some degree, Tinashe agrees with our assertion of her debut album. Speaking to Spin, the singer said: "[With Aquarius], I knew what I wanted to do, but everybody that I was working with really had no clue who I was or what I wanted to do. They came up with a lot of stuff that wasn't necessarily true to me."
She also spoke of how on her second album, titled Joyride, she had been working with hitmakers like Max Martin (!), Dr Luke, Cirkut and Rock City. What's more, speaking to Rolling Stone magazine, Tinashe mentioned that she was also going back to her roots, recording songs in her bedroom studio and working with indie darling Dev Hynes and Boi-1da.
Then Tinashe released this INCREDIBLE preview clip for the album with the mission statement: "Motherf**kers I Can't Be Ignored".

Obviously with visuals like this and with the singer working with such pop pedigree, we were totally and utterly excited. Tinashe was finally ready to step out of the shadows and slay the entire world.
However, last night (9 September) the singer shared the first taste of Joyride and it doesn't seem like that much has changed.
The track, titled "Party Favours", was produced by Boi-1da and features a very strange rap from Young Thug. Not only that, but the song lacks depth and a proper melody (like much of Aquarius). Yes the chorus is kinda good, and Tinashe is bringing those vocals, we just wanted more.

We never want Tinashe to stop being her, that's not what this is about. It's more that she herself has spoken about her determination and drive to become the next big thing, yet is insistent on putting out alt-R&B that, to some, appears lacking. This song might win the hearts of the alt and indie press, but that won't get Tinashe headlining The O2 like she should be.
Hopefully Joyride will have more accessible and tuneful songs on it, and Tinashe will release a proper single that's actually got some oomph to it. At the moment, we don't quite believe her missions statement.
We believe in you, hun, and know you can do it!
In the meantime, let's listen to "Wrong" from her last mixtape, which is amazing.

Now that is a song.