Fall Out Boy: 5 Best Songs That Weren't Singles
16 July 2015, 17:20 | Updated: 8 May 2017, 17:09
This ain't a scene, it's a goddamn deep cut.
Last week we took a trip down Panic! lane and explored the band's decade of deep cuts. This time around we're looking at Fall Out Boy's illustrious 14 (!) year career and the songs that weren't singles. Everybody knows "Dance Dance" but how well do you know "Nobody Puts Baby In Corner"?
From the suburbs of Chicago, Fall Out Boy rose to become one of the most celebrated pop punk bands in the world. And it wasn't just their singles that got them there.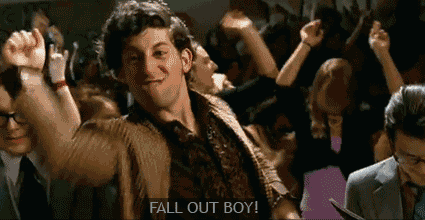 Chicago Is So Two Years Ago
This is actually one of my favourite Fall Out Boy songs of all time. The lyric "You want apologies/girl you might your breath/until your breathing stops forever" has inexplicably stuck with me since the first time I heard it in the 8th grade (literally 100 years ago). There is just something so frenzied and adolescent about this track. This song, I think, probably represents their successful graduation from garage band to real grown up band. Take This To Your Grave is probably one of Fall Out Boy's best records and you can quote me on that.
Of All The Gin Joints


This song, from a compositional standpoint, is probably one of the more interesting ones from From Under The Cork Tree. Vocally, Patrick Stump sounds quite mature and in control of just about every aspect of his voice. I think on this particular track the guys were still leaning on the type of stuff they wrote for Take This To Your Grave, whereas most of the other tracks on this record had started to move on from that vibe.
Golden

Why do I feel like Patrick Stump just rocked up to a recording session, slammed his notebook on the table, and looked Pete in the eye before saying: "I wrote a freaking ballad". "Golden" is just GOLDEN. Fall Out Boy are not known for piano led ballads. They're more known for big hooks, explosive choruses, and Patrick's Stumps intense vocal runs. "Golden" forsakes that and just goes straight for piano vibes. "And I saw God cry in the reflection of my enemies…" might be the best lyric ever. YAAS Patrick, YAAAAS.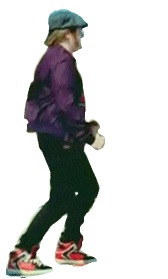 20 Dollar Nose Bleed

Folie A Deux is kind of a 'meh' album (Sorry, I'm so sorry but I'm only being honest with the youth of today. I'm sorry.) but "20 Dollar Nose Bleed" is a definite stand out. Probably because IT'S A FREAKING PANIC! AT THE DISCO SONG. Sorry for spilling some truth tea on this track but it had to be said. Even though Fall Out Boy are Panic! adjacent, they never sound more like Panic! than when they invite Brendon Urie to sing or write on a release. Anyways, this track is the best song on Folie A Deux.
Rat A Tat
Courtney Love is great on this song. I like her on this as much as I liked her on FOX's Empire (returning this September). Courtney's vocals kill it on this track. I cannot believe this wasn't a single. I am screaming. Why wasn't this a single? *sues Fall Out Boy for this not being a single*.
Honourable mentions:

Jetpack Blues


Favourite Record

Sooooo Fall Out Boy.