Lex's Top 5 VidCon Moments - PopBuzz Trending Episode #7
31 July 2015, 18:03 | Updated: 8 May 2017, 17:09
Lex's Top 5 VidCon Moments // PopBuzz Trending #7
02:20
Dancing unicorns, hot-tubs and... the Hulk? Things were a bit non-stop for Lex Croucher this week...
After living it up in LA and attending this year's VidCon herself, our pal Lex is back to give us the lowdown on the event, in a new PopBuzz Trending.
Not only did Lex attend and speak on a bunch of awesome panels at VidCon, she also ran into an Avenger.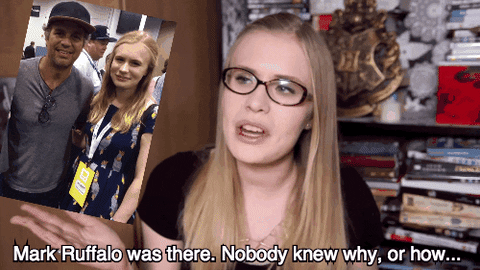 Lex also fills us in on the madness of Cosmopolitan and Glamour magazines' latest gaffes, and tells us about the time she tried to get #LexAppreciationDay trending on Twitter. Check out all that and more in the video here.