Tumblr Killed Off Their April Fools' Prank And Everybody's Hearts Are Broken
2 April 2015, 12:56 | Updated: 8 May 2017, 17:09
R.I.P Coppy, our helpful hero.
On April Fools' Day, a lot of websites go all out on their pranks; some are good, and some are terrible. And every year, Tumblr seems to precariously toe this line.
This year's "Tumblr ExecutiveSuite 2016" was no exception.
Clicking the shiny new button turned your dashboard into an irreversible knock-off of Microsoft Office, with the ability to draw notes, make spreadsheets, and interact with the new dashboard mascot - anthropomorphic copy machine Coppy.
People didn't love Coppy.
http://zeycnce.tumblr.com/post/115183471557/me-logs-onto-tumblr-tumblr-me-logs-out
He was a little weird at times.
http://hyrulephoenix.tumblr.com/post/115267848222/dont-we-all
And you couldn't get rid of him.
Some could see right through his ruse.
Though he did have his own fans, too.
But as April Fools' Day 2015 drew to a close, things got TOO REAL.
Yep, Tumblr Staff apparently killed Coppy. And people's lives were ruined.
http://spid3rdoesstuff.tumblr.com/post/115273673039/as-a-warning-this-is-kinda-depressing-good
http://ayebrowsart.tumblr.com/post/115269964463/7
http://commanderbellarke.tumblr.com/post/115269150223/no-matter-how-much-you-wanted-him-gone-he-was
But all is not lost. Turns out, as one person caught it at midnight, Coppy survived!!
So thanks for everything, Coppy. Hope you're resting well, wherever you are.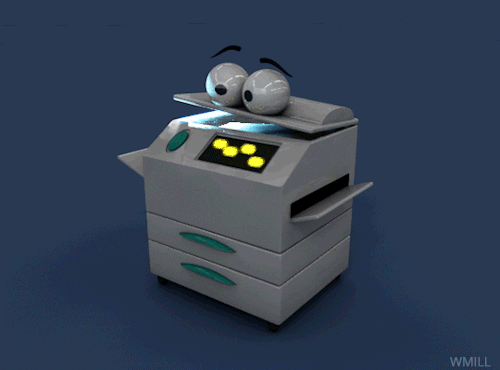 [wmill]