13 Reasons Why season 4 is coming to Netflix on June 5
11 May 2020, 17:06 | Updated: 11 May 2020, 17:15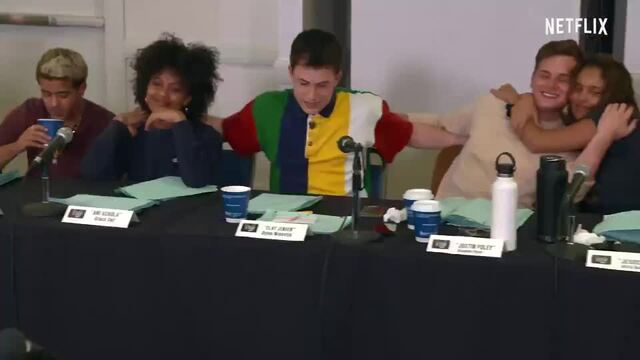 Netflix announce 13 Reasons Why season 4 release date
Netflix have announced the release date for the final season of 13 Reasons Why.
It's official. 13 Reasons Why season 4 will be released on Netflix on June 5th 2020.
Ever since Netflix released 13 Reasons Why season 3, fans have been desperate to find out exactly what happens next. The season ended with viewers finding out that Alex had killed Bryce Walker. However, Bryce's death was pinned on Monty who was killed in his jail cell during the season finale. Only a few characters know Alex's secret. Will they let slip that he did it?
READ MORE: 13 Reasons Why season 4: Release date, cast, spoilers, theories and trailer
The answer to that and more is finally upon us. Netflix have finally announced the 13 Reasons Why season 4 release date.
When is 13 Reasons Why season 4 coming out?
13 Reasons Why season 4 is coming out at the start of next month. Taking to their official Twitter account today (May 11), 13 Reasons Why tweeted: "June 5th. The final season.", alongside a teaser trailer. In the video, we see the cast doing their final table read, crying, hugging and getting visibly emotional while 'The Night We Met' by Lord Huron plays in the background.
The new montage contains an adorable shot of Dylan Minnette (Clay), Brandon Flynn (Justin) and Alisha Boe (Jessica) embracing, Justin Prentice (Bryce) bursting into tears and Miles Heizer (Alex) and Christian Navarro (Tony) both tearing up as well.
At the end of the video, Alisha says while sobbing: "I will never forget this experience for the rest of my life. Thank you".
Netflix announced last year (Aug 1) that season 4 would be the last season of 13 Reasons Why.