American Horror Story season 11: Release date, theme, cast, plot and trailer
29 September 2022, 17:55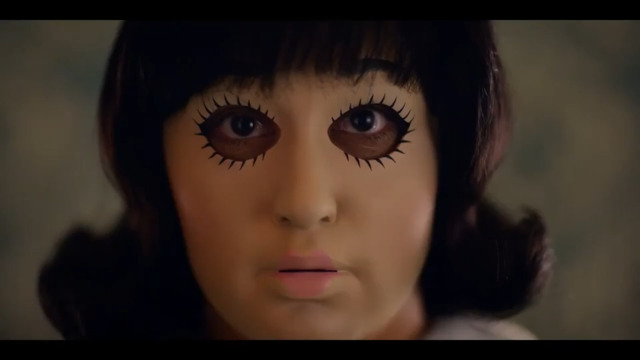 Watch the American Horror Stories season 2 trailer
When does American Horror Story season 11 come out? AHS: NYC is set to premiere on Wednesday October 19th.
It's almost that time again. American Horror Story season 11 is almost here – but when does it actually come out?
AHS: Double Feature - Part 1 brought new life to the horror anthology series after it quickly became the highest rated season on Rotten Tomatoes thanks to its unique storyline and brilliant performances.
But since then, details about the upcoming AHS season 11 have been very, very scarce. Like, way more scarce than usual. By now (September), fans usually would have already seen the confirmed cast list and probably would have seen the first teaser trailer. In fact, in previous years, AHS would be just about to air.
So where is it? What's happening? Who is in the cast? Why is everything extra, extra secretive this time around?
Here's everything we know about American Horror Story season 11 so far, including the theme, the expected release date and all the cast members who have been confirmed and spotted filming on set...
When does American Horror Story season 11 come out?
American Horror Story season 11 release date:
American Horror Story season 11 – officially titled AHS: NYC – is set to be released on October 19th 2022.
AHS season 11 was being filmed over the past few months, and production is well underway on the new episodes.
Of course, those who have been watching the show for several years will know that the mid-October release date is actually much later than the past few season's premiere dates. By now, fans should have also seen have seen a teaser trailer but so far, nothing has been released.
With only a few weeks to go, the first trailer will no doubt arrive very soon.
American Horror Story season 11 theme: What will AHS 11 be about?
The secrecy surrounding American Horror Story season 11 has been so heightened this season, there's been barely any hints as to what fans can expect. but now we have an answer: Season 11 will be titled AHS: NYC.
Details and clues about the new season have been so scarce, AHS fans who run the popular update accounts decided to stage a blackout, calling out creator Ryan Murphy for the lack of info which has apparently resulted in a bit of dwindling enthusiasm within the fandom.
In September 2022, Murphy finally shared the first teaser for AHS season 11 on Instagram – albeit, a pretty small one.
In a quick teaser video hinting at his forthcoming new projects, it's believed that the Apple and worm symbol is the one that represents AHS 11. An apple? The big apple? Makes sense for New York City!
American Horror Story season 11 cast: Who is returning?
Despite not having a single clue what the new season is about, we do know who will be returning for AHS season 11.
Per Entertainment Weekly's report, Billie Lourd, Leslie Grossman, Denis O'Hare, Zachary Quinto, Patti LuPone, Sandra Bernhard and Isaac Powell will all be returning for the new season, alongside series newcomers Joe Mantello and Charlie Carver. Expect more names to be announced when the official cast list finally drops.
For those hoping that Angelica Ross will return in yet another brilliant role, it sounds like bad news. The AHS: 1984 and Double Feature star says that she is not returning to AHS 11, to her knowledge.
Will Sarah Paulson be in American Horror Story season 11?
It's still unconfirmed as to whether or not Sarah Paulson will return for AHS season 11.
In August 2022, Sarah told Variety that while she's open to a return to AHS, she's also ready to explore other projects and let someone take over the roles that she usually plays on the show.
"It's not that I'm not open to it. I'm always open to it, but I feel like I've been doing it for a long time, and people might start getting sick of me in that world," Sarah explained. "Let someone else scream and run and cry for a second. Other people can do that too! Also, my nervous system. There was a time when I was younger when I was like, 'I can do this all night. I love it!' Now I'm like, 'Momma's tired!'"
Will Evan Peters be in American Horror Story season 11?
Sadly, there's been no talk about Evan Peters returning to AHS for the eleventh season. He's also been busy filming one of Ryan Murphy's other projects, Monster: The Jeffrey Dahmer Story, for Netflix.
If Evan does end up appearing in season 11, it's unlikely that he will have a substantial part due to his starring role in the Netflix series.
Evan previously took time away from American Horror Story, skipping AHS: 1984 altogether alongside Sarah Paulson. They both returned for Double Feature.
American Horror Story season 11 plot: What is AHS 11 about?
Well, until we have confirmation of the theme and title of the new season, we've got absolutely no idea what season 11 has in store for us!
As previously mentioned, filming for AHS season 11 has been steaming ahead, with cast and crew being spotted in New York City's West Village and surrounding areas. Due to the costumes and the exteriors that have been spotted during filming, some sources claim the new season will feature flashbacks to the 1970s and '80s.
We'll just have to sit back and wait for the first teaser trailer to drop before we know for sure what the hell is going on.
Rina Sawayama Reacts To "Industry Plant" Rumour and Paints A Self-Portrait | PopBuzz Meets