Netflix unveil new Elite season 4 cast members
20 July 2020, 15:53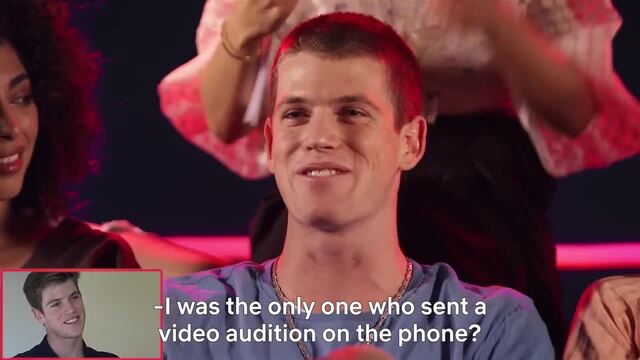 Elite cast react to their audition tapes
Elite season 4 will see Manu Rios, Carla Díaz, Martina Cariddi and Pol Granch join the remaining cast members.
It's official. Netflix have finally unveiled who is joining the Elite cast in season 4 and fans are already living for the new actors.
Ever since Elite season 3 came out, fans have been eager to find out exactly who will star in the fourth season. On May 19th, Netflix confirmed that early fan faves Ester Expósito (Carla), Danna Paola (Lu), Álvaro Rico (Polo), Mina El Hammani (Nadia) and Jorge López (Valerio) would all be leaving, creating space for brand new actors to join the rest of the original cast.
READ MORE: Elite season 4: Release date, cast, spoilers and news about the Netflix series
After remaining tight-lipped about the cast changes, Netflix have now revealed who is coming to the world of Las Encinas.
Who are the new Elite season 4 cast members?
Taking to Twitter today (Jul 20), Elite's official Twitter account posted: "Welcome to the Élite family Manu Rios, Carla Díaz, Martina Cariddi and Pol Granch." They also posted photos of the new cast on set with Itzan Escamilla (Samu), Miguel Bernardeau (Guzmán), Arón Piper (Ander), Omar Shana (Omar), Claudia Salas (Rebeca) and Georgina Amorós (Cayetana).
It's currently unclear exactly who the new actors and actresses will play in Elite season 4 but they are already really popular on social media. Manu is a model with over 5.2 million followers on Instagram. Meanwhile, Pol has over 212,000 followers and Carla and Martina both have thousands of followers respectively. They've all acted in Spanish shows before too.
Given that Samu, Guzmán, Ander, Omar and Rebeca are all retaking their final year at Las Encinas we imagine that Manu, Pol, Carla and Martina will play students in their new year group. However, they could be even younger if the writers are setting them up to take over from the original cast at the end of season 4. Fingers crossed all becomes clear soon.
You can follow the new cast members on Instagram here.
It's currently unclear exactly when Elite season 4 will drop but we shall let you know as soon as there are any updates.
What do you think? Are you excited to see the new cast in action?