After We Collided: Everything you need to know about the 'After' sequel
27 July 2020, 15:18 | Updated: 22 October 2020, 11:02
After We Collided, the sequel to the After movie, has finished filming as of September 2019. Keep up with everything you need to know about the After sequel, including its release date, trailers, casting news, and more.
The After movie sequel is officially on the way. Author Anna Todd confirmed on May 19, 2019 that After We Collided is now in the works. Anna tweeted "we're getting a sequel guys" along with a photo of the script, dated April 24, 2019. As of September 2019, After We Collided has officially wrapped filming.
Dylan Sprouse has also officially joined the cast of After We Collided and Roger Kumble will direct.
READ MORE: Josephine Langford addresses rumours of a "feud" with her sister Katherine Langford
So, what can fans expect from After We Collided, when will After We Collided be released, and who will return for the popular YA series?
The latest news? It looks like coronavirus has caused a bit of a delay with the film's release. With cinemas around the world still closed, it's not yet known when we'll be able to see After We Collided.
The good news, however, is that full trailer for After We Collided is also finally in our hands. It features Dylan Sprouse as Trevor and a lot of steamy scenes with Hessa. And when we say steamy, we mean... STEAMY. Watch the trailer at the top of the page.
Candice King (who plays Hardin's stepmother Kimberly Vance) has also shared a behind-the-scenes look at the sequel. Posted to her Instagram story, Candice posted a time-lapse sneak peek... but you'll have to keep pausing it to see all the deets.
Here's everything we know so far about After We Collided.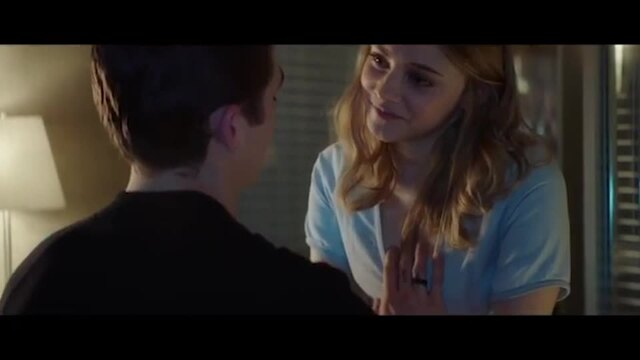 After We Collided releases new steamy teaser clip featuring Tessa and Hardin
Has the After sequel been confirmed?: After We Collided
Yes! Brace yourselves, fans. After We Collided is coming.
President of Voltage Pictures Jonathan Decker said: "We've already seen what this magic mix of a compelling narrative, extremely hardworking talent and insatiable fans can do at the box-office on After."
"We can't wait to get back to work on the second."
According to Variety, After bagged $62 million domestically and internationally with a reported budget of just $14 million. This put After We Collided in a solid place for a sequel.
After We Collided release date: When is the After sequel coming out?
The coronavirus pandemic caused the release date of After We Collided to be pushed back. However, on July 27, the official After We Collided Twitter account finally announced a release date. They tweeted: "The wait is FINALLY over! The trailer for #AfterWeCollidedMovie is here! AWC will be coming to the US on 10/2 in theaters and VOD."
In other words, you'll be able to see After We Collided as soon as October 2nd 2020 in cinemas and at home.
After We Collided finished filming on September 16, 2019. In the middle of September, Hero Fiennes Tiffin and Josephine Langford let fans know fans that it was "a wrap" on After We Collided.
The official After movie Instagram account captioned the post with a heartfelt message: "Thank you all for getting us here and supporting and loving this franchise. It's all because of you".
Dylan Sprouse also celebrated the film wrapping with his own Instagram post.
"Congrats to the @aftermovie cast and crew for wrapping the shoot! Bringing fucking Trevor to life on screen was a joy even if I look pissed here. Excited for you all to see the work we did and check the film when it's released at some secret time in some secret future."
Roger Kumble is the director of After We Collided, replacing Jenny Gage.
Anna Todd and Mario Celaya penned the script for After We Collided.
Anna Todd confirmed on Twitter that she and Mario Celaya are writing the screenplay for After We Collided. The screenplay for After was written by Susan McMartin, Tamara Chesta, and Jenny Gage.

Back in April, Todd told IB Times. that she and a mystery collaborator were "working really well together" on a script and she was "excited". It turns out that mystery collaborator was likely Mario Celaya.
What is After We Collide about?
After is just the first in a series of novels from Anna Todd. Chronologically, a film based on the second book, After We Collide, will be the next adventure.
Per the book's Amazon synopsis:
Tessa has everything to lose. Hardin has nothing to lose.... except her. After We Collided... Life will never be the same.
After a tumultuous beginning to their relationship, Tessa and Hardin were on the path to making things work. Tessa knew Hardin could be cruel, but when a bombshell revelation is dropped about the origins of their relationship - and Hardin's mysterious past - Tessa is beside herself. Hardin will always be... Hardin. But is he really the deep, thoughtful guy Tessa fell madly in love with despite his angry exterior - or has he been a stranger all along? She wishes she could walk away. It's just not that easy.
Hardin knows he made a mistake, possibly the biggest one of his life. He's not going down without a fight. But can he change? Will he change... for love?
Hardin and Tessa will definitely have some hurdles to overcome when they get a second outing.
Which cast members have been confirmed for After We Collided?
Hero Fiennes-Tiffin and Josephine Langford will reprise their roles as Tessa Young and Hardin Scott. Dylan Sprouse joins the cast as Trevor.
The Vampire Diaries' Candice King also joins as Kimberly Vance alongside Charlie Weber (How To Get Away With Murder) as Christian Vance.
Peter Gallagher and Jennifer Beals will not be appearing in the sequel. The roles of Ken Scott and Karen Scott will now be played by Rob Estes and Karimah Westbrook.
Louise Lombard joins the sequel as Trish Daniels and Max Ragone will play Smith Vance.