Alice Cooper Is The Best Character On "Riverdale" And It's Time To Admit It
26 October 2017, 21:02 | Updated: 26 October 2017, 21:04
Protect her at all costs.
This is Alice Cooper. Second of her name (thanks to some rockstar), Queen of pastels, Mother of Betty and Polly (also Chic), slayer of clueless Sheriffs, spiller of tea, taker of no shit, thrower of bricks, breaker of glass windows.
The CW
She is the best character on Riverdale. FACT.
The CW
Remember back in season one, when we all hated her? She was definitely everyone's least favourite parent and probably everyone's least favourite character at one point or another.
The CW
There was deeffffinitely a few moments where you convinced yourself that she was actually the snake who killed Jason Blossom. You didn't trust her one bit.
The CW
But then the tables turned and we started to understand her intentions behind her "tough" parenting skills. Now, she's literally the best parent in Riverdale. #CharacterDevelopment
via Tumblr.com
She's also the funniest person on the show. Hands down.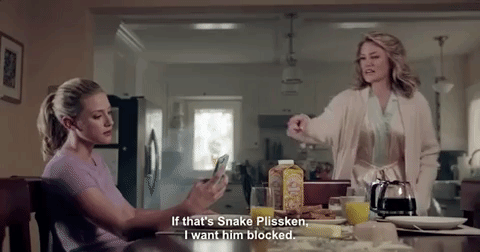 The CW
And equally as savage. #PotentialSerpentQueen
The CW
She's a f*cking badass too. Remember when she threw that brick at Hal? Nothing less than iconic. Your fave could never.
The CW
Name a more iconic duo...
via tumblr.com
She's mastered the art of the brutal clap-back so perfectly that you *actually* consider calling for an ambulance several times an episode.
The CW
And that sassy eye-roll? Unrivalled. Awe-inspiring. Magnificent. Wigs are flying.
The CW
Her excessive need to gather as many receipts as she can is literally your forever mood.
The CW
In fact, she's the only one in this damn town who can be trusted to lead a solid investigation.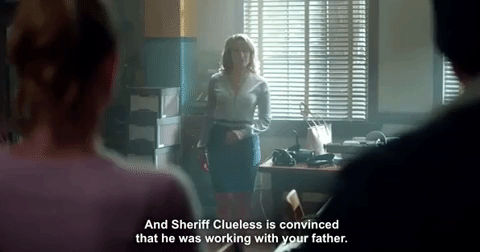 The CW
Honestly, the biggest plot twist in Riverdale was that we all started stanning Alice Cooper.
via tumblr.com

In conclusion, Mama Coop is an absolute legend who should be protected at all costs. We have decided to stan forever.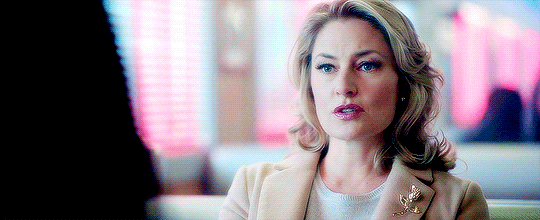 The CW
____ ____ ____ ____ ____
Listen to the #PopBuzzPodcast with Stranger Things' Caleb McLaughlin and Noah Schnapp right here or subscribe for free on iTunes to get new episodes sent straight to your phone every Friday.