This "American Horror Story" Fan Art Is The True Supreme
30 December 2015, 12:07 | Updated: 6 November 2017, 10:53
AHS has some truly dedicated fans.
We knew the AHS fan base were dedicated but we had no idea how creative they are, too. We thought we would share some of best fan art we found. Make sure to follow all these creative geniuses. Otherwise...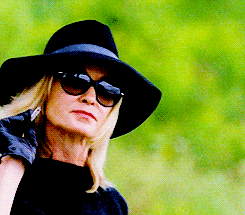 1) Slay me.

2) Everything looks better in neon.

3) The Coven cast (AKA the best series, amirite?)
4) Tru.

5) Throwback to Season 1. This bit was all sorts of creepy.

6) Our queen.

7) And another one. Because Jessica Lange.

8) How did she know?

9) Wes Bentley <3

10) You didn't think we'd forget Evan Peters, did you? This watercolour painting is amazing.

Let us know if you've found any others (or made your own!) in the comments. Now...