Is This The Best Netflix Show You've Never Seen?
4 February 2016, 17:51 | Updated: 8 May 2017, 17:09
Looking for a new maybe-dead crush?
You know that show by Ryan Murphy, American Scary Stories or whatever? We've been known to write about it on occasion. Unfortunately, our entire reason for being is on hiatus at the moment and it's left a void almost impossible to fill.
Almost, but not quite. Meet, Netflix original Hemlock Grove. Set in a sleepy American town with lots of secrets, the show is part Teen Wolf, part AHS, all creeptastic.
Cute boys?
smartladieslovestuff.com
Check.

Creepy supernatural s**t?
imgur.com
giphy.com
Check and check.

Lovable, yet troubled and misunderstood underdog?
horrordoll.com
Yup.

And let's not forget the boss-ass b**** that is Famke Janssen as Olivia Godfrey.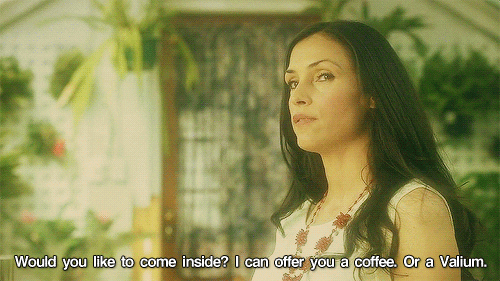 giphy.com
The Netflix original has three seasons out - just enough to get you through the "American Horror Story" hiatus with unscathed.