"American Horror Story" Moments, Ranked By How Much They Made You Sh-- Your Pants
3 August 2016, 15:08 | Updated: 28 November 2018, 12:23
Get your Holy Water at the ready!
We don't know why we keep watching this show because it has been responsible for nearly EVERY SINGLE nightmare we've ever had.
From grizzly murders to decapitated heads, here is our definitive ranking of the fourteen most terrifying moments from every single season of American Horror Story. We hope you weren't planning on having sweet dreams tonight! Xoxo

14. When Vivien's Ultrasound got way way too real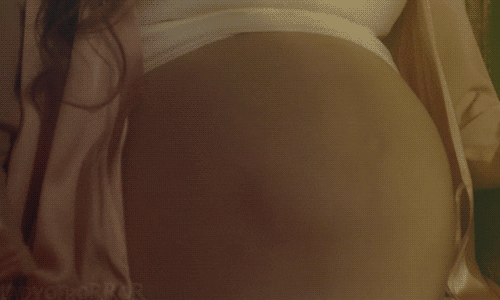 It's a categorical NO from us!
13. When Marie Laveau found that head in the box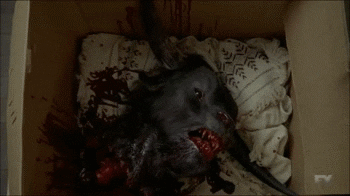 In fact, whenever a severed animal head appears, it's enough to send us diving behind the sofa.
12. When Zoe took a chainsaw to the zombie invasion
Half of you was like, "YAAASS!" but the other half was still hiding behind that cushion, wasn't it?
11. When Violet discovered her own dead body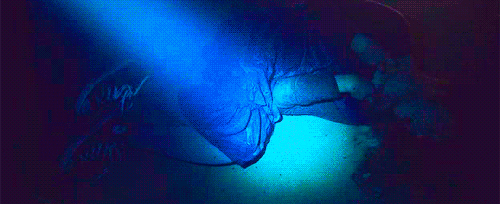 Your brain was still trying to wrap itself around the fact that she could never leave the house. And then THIS happened. Nopity nope nope.
10. Whenever those creepy creepy children show up in the Hotel hallways
They're enough to make us never want to sleep again. Ever.
9. When Shelley crawled up the playground stairs in broad daylight
CAN YOU IMAGINE IF YOU SAW THIS IRL?!
8. When Cordelia Foxx poked her own eyes out with garden pliers
Rather you than us, Cordelia babes. SEE YA!
7. When a wild Gaga appeared and just started slicing throats
This gives a whole new TERRIFYING meaning to the term 'Slay Gaga'.
6. Literally every time the pig man appeared in Roanoke.
NO THANK YOU PLEASE!
5. When that *thing* clawed it's way out of the Hotel bed
KIDS, ALWAYS CHECK YOUR HOTEL MATTRESS BEFORE YOU GO TO SLEEP!
4. When Twisty revealed his actual face
*pulls covers up over head and hope they act as a shield against the baddies*
3. Actually, whenever Twisty appeared on screen, if we're being brutally honest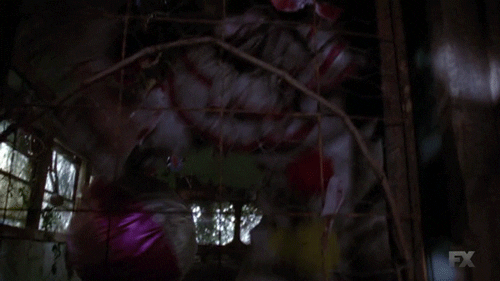 HELP. US.
2. BLOODY FACE!!!
The image of this is honestly enough to haunt your every dream for the rest of time.
1. When we saw Thaddeus for the first time.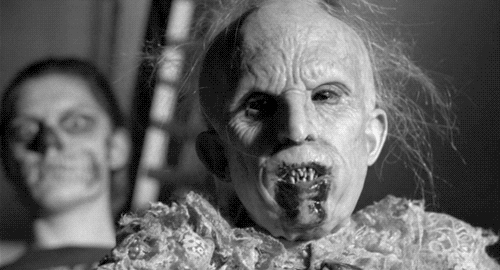 NO. NO NO NO. NOPE. THAT'S IT. GOODBYE WORLD.
Now where did we put that Holy Water?!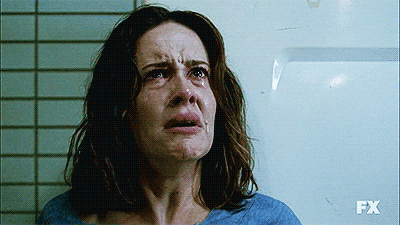 via giphy.com