17 Netflix TV shows and movies you have to watch during Black History Month
5 October 2020, 15:50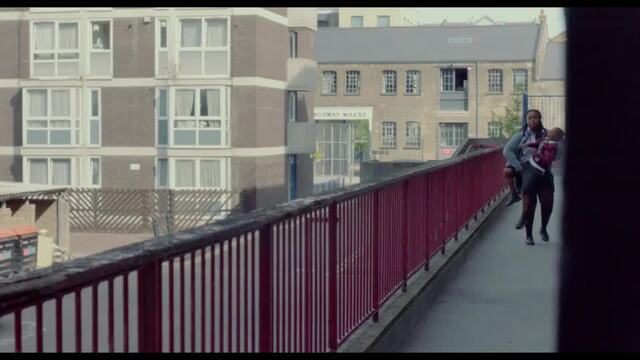 Watch the official trailer of Rocks on Netflix
Here's all the Netflix titles you should stream during Black History Month.
It's October, which means it's Black History Month in the UK, a time to celebrate all the contributions of the Black community.
Whilst we educate ourselves on issues the Black community face, it's important to also support Black creators and their art beyond movies that show depressing and traumatic experiences and slavery. That's why Netflix have actually curated a special collection of movies and TV shows that amplify the stories of Black British people.
READ MORE: What is Black History Month and why is it in October in the UK?
Here's all the Netflix TV shows and movies you should watch during Black History Month.
Rocks
Rocks is a gritty and emotional teen movie showcasing friendship and heartbreak as Shola "Rocks" Omotoso brings up her younger brother after being abandoned by their brother.
Available now.
Gone Too Far!
A British man meets his Nigerian older brother for the first time and the two struggle to connect over their different views.
Available now.
Generation Revolution
This thought-provoking and inspiring documentary follows the lives of London's young activists of colour as they fight against oppression and injustice.
Available now.
Tucked
An 80-year-old drag queen starts an unlikely friendship with a young performer and they both face family, identity and mortality issues together.
Available now.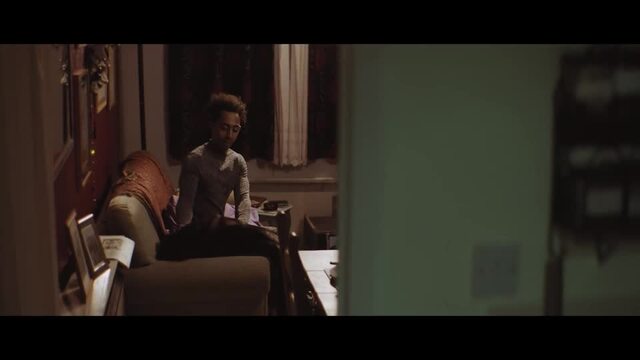 Watch the official trailer of Tucked on Netflix
A United Kingdom
A United Kingdom sees the relationship of an interracial couple cause uproar in both of their home countries. It's actually based on the real-life romance of Botswana's first president Sir Seretse Khama and Ruth Williams, and it features an impressive cast including David Oyelowo and Rosamund Pike.
Available now.
White Teeth
Based on Zadie Smith's award-winning novel, this drama follows three London families over several decades and delves into how their stories eventually connect.
Available now.
Entitled
This short film reimagines the experience of a first-generation immigrant, following the director's mother moving from Nigeria to Peckham.
Available now.
Desmond's
That's right, the iconic '90s British sitcom Desmond's is available to stream on Netflix! Centred around the Ambrose family and Desmond Ambrose's barber shop in Peckham, London, Desmond's was Channel 4's longest running sitcom and featured a predominately Black cast.
Available from October 8.
Babylon
Set in London, this comedy-drama delves into the lives of the officers working for the Metropolitan Police Service.
Available from October 15.
His House
Would it be October without a horror movie? His House follows a refugee couple who have fled from war-torn South Sudan to start a new life in England. But life isn't about to be as peaceful as they thought, as they're tormented by a sinister force in their new home.
Available from October 30.
Gina Yashere: Skinny Bitch
In a need of a belly laugh? This hilarious comedy special from British-Nigerian comedian Gina Yashere will have you in stitches.
Available now.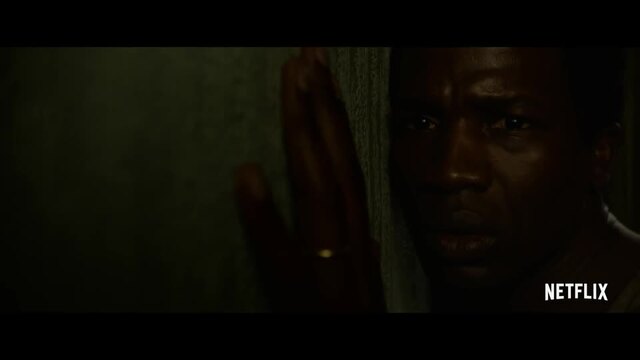 Watch the official trailer of His House on Netflix
Chewing Gum
Let's be honest, anything from the award-winning Michaela Coel is going to be a masterpiece. Chewing Gum follows Tracey Gordon as she desperately tries to lose her virginity and find love.
Available now.
Top Boy
After being resurrected by rapper Drake in 2019, Top Boy has a cult following. This gritty drama gives an insight into the drug trade on the mean streets of London and features an all-star cast.
Available now.
They've Gotta Have Us
This docu-series traces the history of Black cinema with appearances from Whoopi Goldberg, Harry Belafonte and John Boyega.
Available now.
Mo Gilligan: Momentum
Comedian Mo Gilligan opens up about his humble beginnings and family life, all wrapped up in his iconic sharp humour.
Available now.
The Boy That Harnessed The Wind
Based on a true story, this heartfelt tale follows 13-year-old William Kamkwamba who builds a wind turbine to save his Malawian village from famine after being inspired by a science textbook.
Available now.