Cyntoia Brown documentary on Netflix: Everything we know about Murder to Mercy
16 April 2020, 17:32 | Updated: 16 April 2020, 22:53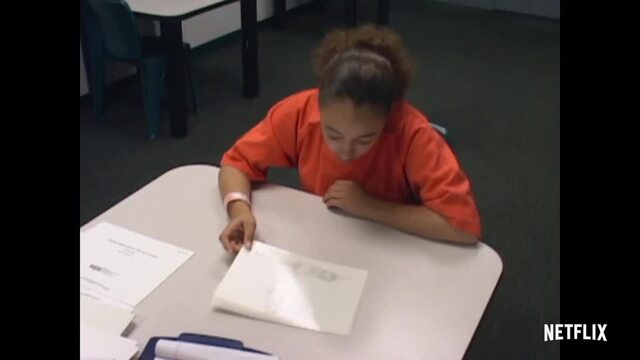 The official trailer for Murder to Mercy- The Cyntoia Brown Story on Netflix
All the details on Murder to Mercy: The Cyntoia Brown Story.
It's been almost one year since Cyntoia Brown was granted clemency and released from prison. Her high profile case continually made headlines and celebrities like Rihanna, Lana Del Rey and Kim Kardashian called for her freedom. Now a free and married woman, Netflix are finally telling her story.
READ MORE: The best true crime shows on Netflix
On Wednesday (Apr 15), Netflix dropped the highly-anticipated trailer for Murder to Mercy: The Cyntoia Brown Story, which shows the emotional journey to Cyntoia's release. Here's everything we know about the documentary.
What did Cyntoia Brown go to prison for?
Cyntoia Brown was sentenced to life in prison for first-degree murder, felony murder and aggravated robbery. Cyntoia was just 16 when she murdered 43-year-old Johnny Michael Allen, who she says solicited her for sex when she was a victim of sex trafficking.
Cyntoia shot Johnny with her own handgun as an act of self-defence, believing he was about to hurt her. However, prosecutors did not believe her claims and she was sentenced as an adult.
When was Cyntoia Brown released?
Following a social media campaign, Cyntoia Brown was granted clemency. She was officially released from prison on 7 August 2019 after serving 15 years. Under her original sentence, Cyntoia would have been eligible for parole at age 67.
When will the Cyntoia Brown documentary be released on Netflix?
Murder to Mercy: The Cyntoia Brown Story will be released on Netflix on April 29. There's no official release time, however, new Netflix original shows and films are usually released at midnight Pacific Time, based on the time at the Netflix headquarters in California, US.
However, the time is different depending on the country you live in. For example, in the US, new shows and films are available from 12:01am (PT) and 3:01am (ET).
READ MORE: What time does Netflix release new shows?
Meanwhile in the UK, new shows and films are available to stream at 8:01am. And in mainland Europe, new shows and films are available to stream at 9:01am.
What happened to Cyntoia Brown? Where is she now?
Cyntoia Brown is now happily married to Jaime Lynn Long, known for being in the R&B group Pretty Ricky. Jamie, known as J. Long, married Cyntoia in 2019 while she still in prison and details of their relationship have only been made public in her memoir, Free Cyntoia: My Search for Redemption in the American Prison System. Both Cyntonia and her husband are now public speakers.