Here's How Much Your Favourite Disney Stars Are Worth Today
24 May 2016, 17:41 | Updated: 8 May 2017, 17:09
How much is that Disney star in the window? Let's take a look at how much these ex-Disney Channel actors are worth now.
Disney child stars are everywhere. Young ones, old ones, ones who've drifted off into obscurity and ones who have managed to dominate the mainstream. Thanks to celebritynetworth.com, here's how much all our favourite current and ex-Disney stars are worth.
And before you say anything, we're NOT including the king pins of the Mickey Mouse club (aka Britney, Justin, Christina...) because they're teeeeechnically not part of the same Disney Channel breed. You get us? Ok... let's do it! Who will we find sitting pretty at number one?
11) Lindsay Lohan - $500k (Approx. £340k)
What a shocker! Lindsay was Disney's Big Screen golden star. She starred in The Parent Trap, Freaky Friday, Herbie Fully Loaded… LIFE SIZE FT. TYRA BANKS?! These days, Lindsay's only income seems to appearances and the occasional round up of royalties. Guys, I think we might need to start a kickstarter for our fallen Disney Queen.

10) Emily Osment - $2.5m (Approx. £1.7m)
Miley really left her BFF Lilly eating dust, didn't she?! We're just kidding. While Emily's music career didn't pick up as hard and as fast as Miley's, she had roles in the Spy Kids movie franchise and most recently starred on ABC's Young And Hungry.

9) Zendaya - $5m (Approx. £3.5m)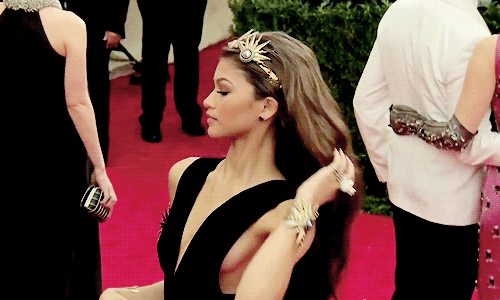 Zendaya is one of Disney's most prolific stars of the current day. In 2013, she joined the cast of Disney Channel show, Shake It Up and since then has enjoyed the relatively successful launch of her music career. Most of her other income comes from sponsors - she's the face of Cover Girl, boo boo!

8) Cole and Dylan Sprouse - $16m (Approx. £10.9m)
Dylan and Cole reportedly earned $40k for each episode of The Suite Life. In addition to their acting careers, they also launched a clothing, book and magazine company. They've just graduated from college and Cole is reportedly heading back to the acting scene. Yay!

7) Zac Efron - $18m (Approx. £12.3m)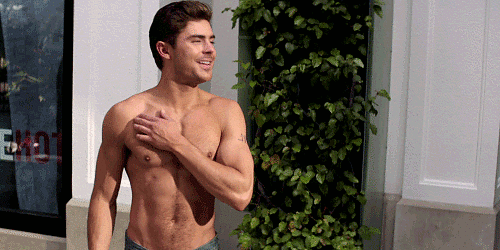 Believe it or not, successful high school Basketball player Troy Bolton is worth the same as one of the JoBros. Thanks to HSM franchise, Zac is sitting pretty on his Disney millions. Nowadays, we know him as the super tanned, muscle bro from the Big Screen... and those Baywatch instagrams. He's done well for himself, hasn't he?!

6) Nick Jonas - $18m (Approx. £12.3m)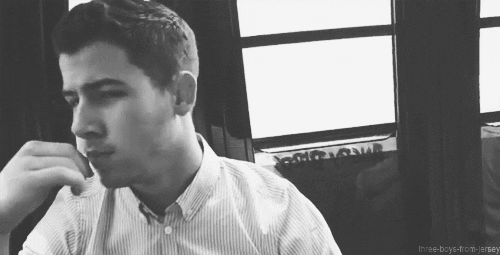 Let's face it, Nick is the richest JoBro. Not even Kevin's reality TV show can pull more money than Buzzcut Jonas and his new found muscles. The majority of Nick's net worth comes from the joint JoBro venture from the late 00's but his current resurgence in the world of Pop is paying off nicely.

5) Shia LaBeouf - $25m (Approx. £17m)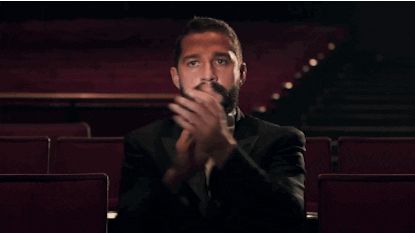 Ok, if you've never seen Disney's Even Stevens then you haven't lived. But it was thanks to a couple of movie franchises, that really saw Shia start making the big bucks. Transformers? Indiana Jones? Bingo. Oh, and the fact that's he's just a living breathing meme now.

4) Hilary Duff - $25m (Approx. £17m)
Vintage Disney boo Hilary has ONE person to thank for her fortune and she goes by the name of Lizzie '#Franchise' Maguire. Thanks to the success of the TV show, The Lizzie Maguire Movie remains one of the greatest movies of all time. Hilary also had a semi hit with her first album but those royalties from the theme song to MTV's The Hills are what really gives ol' Hils the edge. All together now… "LET THE RAIN FALL DOWN…"

3) Demi Lovato - $30m (Approx. £20.5m)
Ok, who remembers Sonny With A Chance?! Demi left the Disney network to pursue her music career but not before she joined the JoBros for the iconic Disney Channel Original Movie, Camp Rock. Alongside her successful music career (five albums and counting) Demi earned almost $2m from her time as a judge on The X Factor US and continues to be a successful touring force.

2) Selena Gomez - $45m (Approx. £30.8m)
Ever since 2002, baby Selenerrrr has been getting that paper in a big way. First it was Barney… you know, the purple Dinosaur? Then it was the iconic Wizards of Waverley Place where she was reportedly paid £30k per episode! Nowadays, she manages to maintain a bloody great pop career alongside her BFF and squad leader Taylor Swift.

1) Miley Cyrus - $160m (Approx. £109.4m)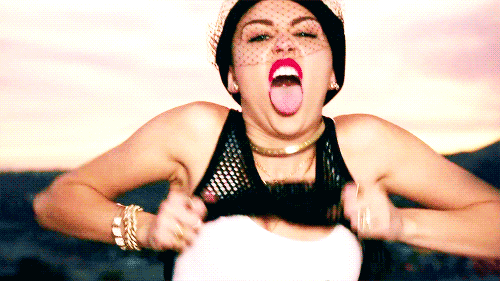 There's no taming that Miley, is there?! Ever since landing the role of Hannah Montana back in 2006, the Disney star has managed to shed her entire bubblegum pop image and reputation and cement her status as one of the most successful (and wild) musicians out there. Obviously, she's still making her money through music, touring, acting whilst dying her pubic hair all types a' colours!