14 Times Emma Watson Cast A Spell On Our Hearts
13 November 2015, 14:56 | Updated: 8 May 2017, 17:09
Before anyone else? Always.
It is a truth universally acknowledged that Emma Watson is the world's biggest BAE. The love is real and it runs deep. And as of today, PopBuzz hereby declare the 'Emma Watson BAE Committee' open to our loyal readers.
Your initiation task? Trying not to drown in flawlessness as you scroll though her BAE-iest moments below.
1) When she dedicated her Britannia award to her on-set hamster.
CUTE BAE!
2) When the fandoms collided and gave you Hermione and Katniss friendship feels.
.@whotonkin yes. Katniss is great.

— Emma Watson (@EmWatson) March 21, 2014
SQUAD GOALS BAE!
3) When she did the dance from Grease on Jimmy Fallon's show.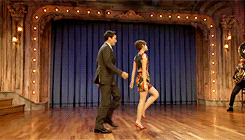 DISCO BAE!
4) When she did this lil' throwback.
Still got it. #HarryPotterWorld #watford pic.twitter.com/0FCrOefZmL

— Emma Watson (@EmWatson) November 9, 2013
LOL BAE!
5) When she destroyed the entire world with her intelligence and passion for feminism.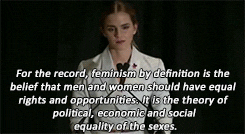 FLAWLESS BAE!
6) When she shut down the rumour mill in one fell twitter-swoop.
Who here actually thinks I would do 50 Shades of Grey as a movie? Like really. For real. In real life.

— Emma Watson (@EmWatson) March 17, 2013
SLAYYYY BAE!
7) When she admitted she got very drunk once and you knew in that moment how great your friendship would be.
BFF BAE!
8) When she pointed out that the small victories in life are the best ones.
I never feel so accomplished as when I open a tough jar.

— Emma Watson (@EmWatson) November 22, 2012
#WINNING BAE!
9) When you realised your iTunes playlists are probably very similar.
Anna Kendrick - cups

— Emma Watson (@EmWatson) October 6, 2012
THAT'S MY JAM BAE!
10) When she gave us all outfit goals.
STYLISH BAE!
11) Seriously, ALL of the outfit goals!
STYLISH BAE X100!
12) When she uttered this immortal sassy line. (Did you think we would do this whole article without Hermione?!?)
POTTER BAE!
13) When she was just too flawless for this world.
BEAUTIFUL CINNAMON ROLL BAE!
14) And when Joseph Gordon-Levitt greeted very accurately at the Oscars.
BOW DOWN TO THE QUEEN BAE!