Evan Peters Has Been In Everything You've Ever Seen And You Didn't Even Realise
22 August 2017, 16:38 | Updated: 6 November 2017, 10:54
Bet you probably forgot a few of these iconic on-screen moments.
Have you ever had a moment where you're searching for Evan Peters GIFs and you find one but you just can't place what film or TV the GIF is actually from?! Same here. In fact, we do it everyday.
Just before he returns to our screens as 'Whoknowswhat' in American Horror Story: Season Six, let's take a look back at Evan Peter's iconic on-screen career. Unless you're President of the Evan Peters Fan Club, we guarantee a few of these would have slipped through your web of fangirl.
Evan's very first on-screen appearance was in Sleepover (2004) at the tender age of 17.
via giphy.com
Ahhhh, the infamous bra gif! He hasn't aged a day since, has he? Damn it, Evan!

Next up, Evan took a turn as Cooper Days in the short-lived ABC show, The Days.
via giphy.com
You probably never saw this series but the idea of Evan Peters going full emo and wearing eyeliner is enough to send you running to YouTube, isn't it? Here's a clip just incase you can't bear to be missing out on it any longer.

And then he started rolling in that Disney Channel money on a little show called Phil of the Future.
via Disney Channel
You may have seen this show if you were a self-respecting Disney Channel addict back in the day but we BET it hadn't registered that Evan Peters has been creepin' on your childhood since 2005.

Now let's flash forward to 2008 where he appeared in One Tree Hill. (YES. WE KNOW, WE DIDN'T REALISE EITHER!)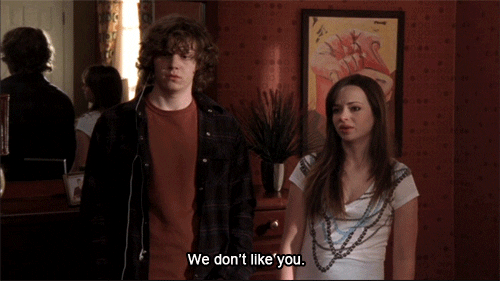 via giphy.com
Fun Fact: Ashley Rickards, who played Evan's girlfriend Sam Walker in OTH also played dead cheerleader, Chloe Stapleton in Murder House! *It's A Small World starts playing in the distance*

Ever watched an episode of House? Chances are you probably missed the one Evan Peters was in.
via tumblr.com
He played a patient who gets taken hostage in the clinic. Yikes!

Bet you didn't catch Evan Peters in Ghost Whisperer either, did ya?
via giphy.com
He played a ghost before he made playing a ghost a thing.

Ok, here's one you'll know... remember when Evan Peters was in Kick Ass? Of course you do!
via giphy.com
Sadly, he didn't return for Kick Ass 2 but his presence in the first movie was a blessing in itself. It's worth noting that Kick Ass arrived 6 years after his appearance in Sleepover and he has YET to cut his hair.

Chances are you've binge watched The Office once or twice in your time on this earth but do remember when Evan Peters made an appearance?
via giphy.com
Yep, he played Michael Scott's nephew for a hot minute back in 2010! (Still hasn't cut his hair...)

Then he was in a movie called Adult World.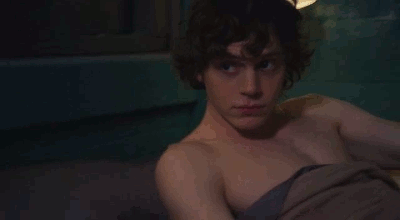 via giphy.com
*runs to Netflix to watch that sh*t* *notices he still hasn't cut his hair* *sweats*

Then, of course, we find ourselves in the X-Men era - how could we forget Evan Peters in that!?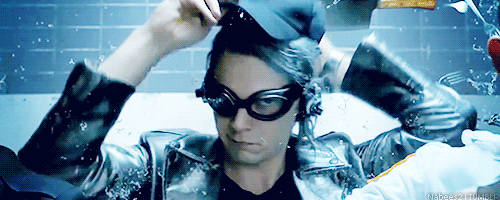 via giphy.com
We've had dreams about that silver wig, many a time.

And then there's that little known show called American Horror Story - you've probably never seen it. Very niche. Very small audience.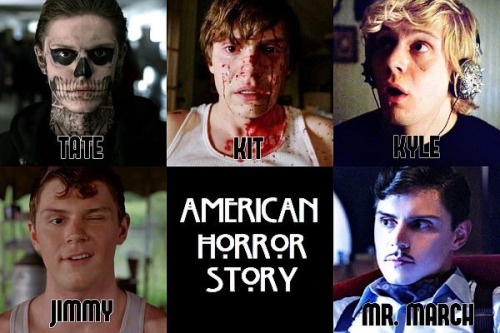 via pinterest.com
He's come such a long way since the Bra movie. Precious bb!

How many have you seen? Check 'em off and let us know in the comments!