15 Famous Actors Who Appeared On "Grey's Anatomy" That You 100% Didn't Notice
15 June 2017, 13:01 | Updated: 2 February 2018, 10:45
Bet you didn't notice these faces.
After 13 seasons of drama, tears and screaming, there's bound to have been some famous faces that have walked through the doors of Grey's Anatomy's Grey Sloan Memorial Hospital that you probably never even noticed. Forget Denny Duquette... let's see if you can remember this bunch of guest stars.
Dylan Minnette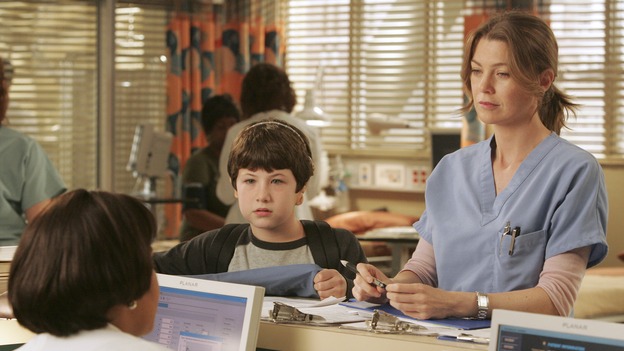 ABC
What episode? Season 4, Episode 5.
Before he became Clay Jensen, ya boi Dylan appeared on one episode of the medical drama as Ryan, a kid who had come to the hospital in search of some ears. Yes, ears. Eventually he managed to enlist the expertise of McSteamy and Meredith Grey herself to build his ears, which meant that he would be able to grow up and listen to the tapes of Addison Montgomery's daughter in 13 Reasons Why.
Keke Palmer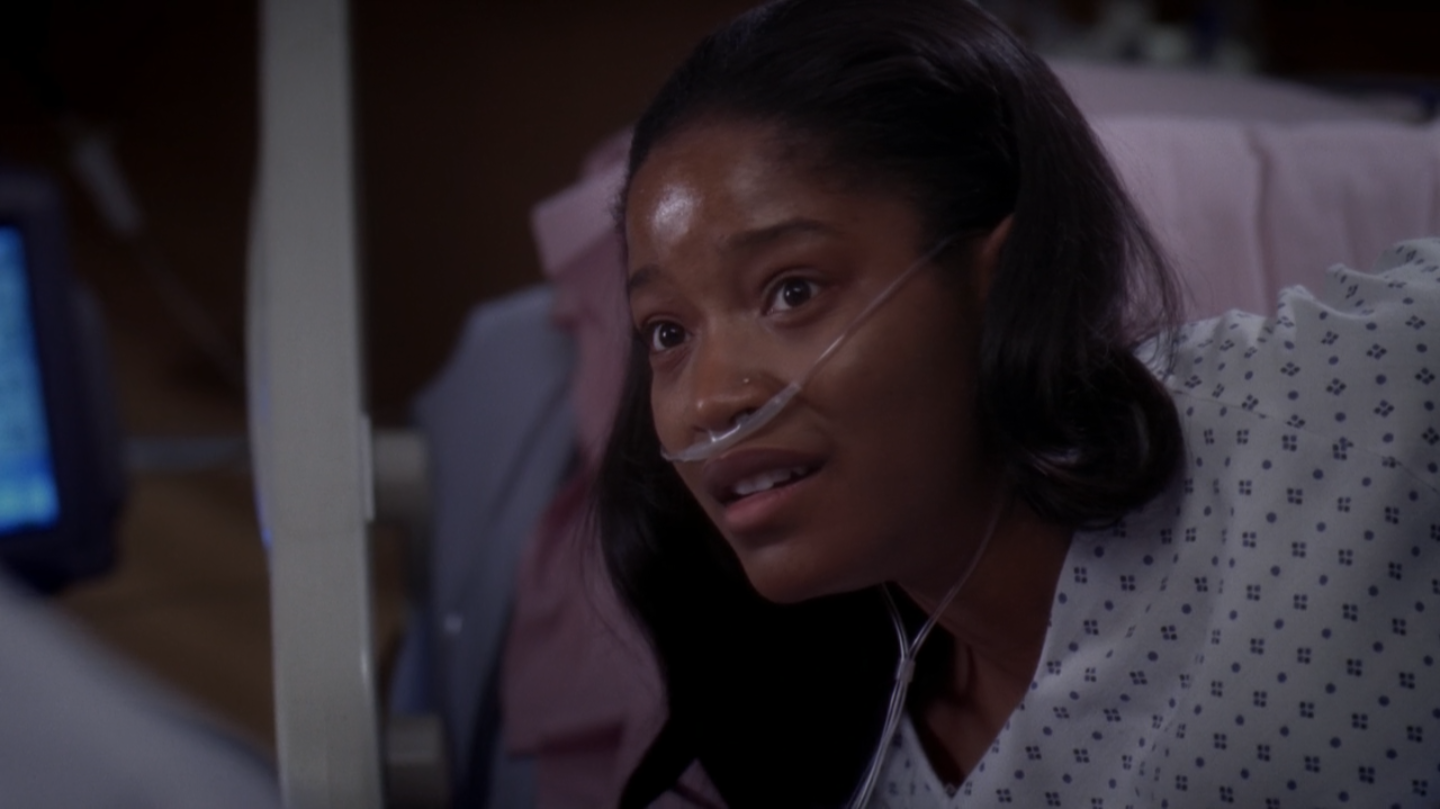 ABC
What episode? Season 10, Episode 16.
True Jackson VP herself stopped by Grey Sloan Memorial hospital quite recently actually. Keeks plays a pregnant teenager with a heart defect who finds herself too old to be accepted into Cristina Yang's life changing medical trial.
Holland Roden
ABC
What episode? Season 8, Episode 11.
Holland played the mother of two conjoined twins who came to the hospital to be surgically separated. It was a dramatic episode; she cried a lot (obviously) but SPOILER ALERT: the babies survived the operation.
Demi Lovato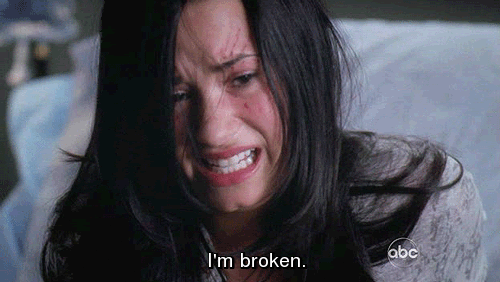 ABC / via giphy.com
What episode? Season 6, Episode 22.
Self confessed Grey's Anatomy fan Demi got her wish when she nabbed a guest spot on the show playing Hayley, a psych patient who was incorrectly diagnosed with paranoid schizophrenia. In the end, it was discovered that she had a tiny hole in her ear drum that meant she could hear everything that was going on inside her body. Wild.
Sarah Paulson
ABC
What episode? Season 6, Episode 15.
Reigning Queen of American Horror Story, Sarah Paulson actually played the role of Meredith Grey's legendary mother Ellis in a flashback episode. She appeared as the 70's version of Dr. Ellis Grey and we can confirm, she lived up to the complete bad-assery of the original Dr Grey. Sadly, she couldn't return to play Ellis in flashbacks during Season 11 because of Freak Show. Wah.
Abigail Breslin

ABC
What episode? Season 3, Episode 3.
Throw it back to the early days of Grey's and you'll find a tiny baby Abigail Breslin playing the role of Megan, a girl who literally can't feel any pain. She's brought into the hospital after being hit in the stomach with a baseball bat.
Mandy Moore
ABC
What episode? Season 6 & 7, multiple episodes.
Mandy guest starred in what might be two of the BEST episodes to ever come out of Grey's. Cast your minds back to the Season 6 season finale and you'll remember Mandy as Dr Bailey's patient, Mary, who gets trapped during the hospital shooting. She survives the shooting but sadly dies at the start of the next season.
Edward Herrmann
ABC
What episode? Season 4, multiple episodes.
Would you believe us if we told you Rory Gilmore's actual grandfather played an INTERN on Grey's Anatomy? Yep, we're deadly serious. Richard Gilmore Edward Herrmann played Norman, Alex's "mature" intern in Season 4 who ended up suffering from a stroke in surgery, recovered and ended up transferring to Psych. #WorldsOldestIntern
Jessica Stroup
ABC
What episode? Season 3, episode 13
Before becoming Erin Silver in 90210, Jessica appeared on Grey's as Jillian, an Amish patient dying of cervical cancer and who had been shunned by her family after leaving the community.
Hilarie Burton
ABC
What episode? Season 9, multiple episodes.
Well well well, if it isn't Peyton Sawyer from One Tree Hill. Hilarie played the role of Dr. Lauren Boswell, a Craniofacial surgeon (big word that one) for multiple episodes in Season 9, and was part of the reason that Callie and Arizona broke up. Also, she's actually married to Denny Duquette IRL... the more you know!
Wilmer Valderrama
ABC
What episode? Season 12, multiple episodes.
Here's a recent one for ya - Wilmer Valderrama played Kyle, a musician who had MS. After spending a while in the hospital, he started a relationship with Stephanie but later died. Basically, Kyle was Steph's Denny. Whomp whomp.
Embeth Davidtz aka Miss Honey from Matilda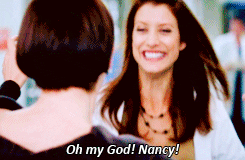 ABC
What episode? Season 3, Episode 6
Did you know? ACTUAL Miss Honey from Matilda plays Derek Shepherd's sister? We bet you didn't. Davidtz played Nancy Shepherd in one episode and was the first Shepherd sister we ever saw. Can't believe Derek is related to Matilda... What a world!
Neve Campbell
ABC
What episode? Season 9, Episode 8 & 9
Shepherd sister number two incoming! Yep, Neve Campbell (who is currently the fan's favourite choice to play Jughead's mum on Riverdale) plays Derek's sister Liz. She swung by the hospital after the plane crash to give Derek a nerve from her hand, as one does.
Hector Elizondo
ABC
What episode? Seasons 3, 5, 6, 7 and 10, multiple episodes.
Yeah, that old guy that plays Julie Andrew's boyfriend in Princess Diaries is actually Callie's dad! Does this mean Callie is technically in line for the throne of Genovia? What a crossover that would be.
Millie Bobby Brown
ABC
What episode? Season 11, episode 15.
Before she scalped us all as Eleven on Stranger Things, our Lord and Saviour Millie Bobby Brown knocked it out of the park for her one episode role on the show. MBB played Ruby, a young girl who was trapped in a cabin with her unconscious mother. She spent the majority of the episode on the phone but off screen to Dr Hunt and to be quite honest, it was Emmy worthy.
____ ____ ____ ____ ____
Listen to the #PopBuzzPodcast with Jake Johnson and Annabelle Wallis from The Mummy right here or subscribe for free on iTunes to get new episodes sent straight to your phone every Friday.