Memes Only 'Game Of Thrones' Fans Will Understand
17 July 2017, 11:25 | Updated: 30 August 2017, 11:10
'i would have gotten away with it too if it weren't for you meddling starks'
Amid the constant stress and panic caused by the endless battles and plot twists on Game Of Thrones, thanks to the internet we can still find time to have a good laugh with our old friends The Starks and co.
1) This track should really be here theme song.
The Berry
2) The most depressing weather forecast of all time.
The Berry
3) When your squad rolls deep.
annieblogss.tumblr.com
4) Scam today before scams you.
tulipjeanohare.tumblr.com
5) We would also accept this as the new theme tune.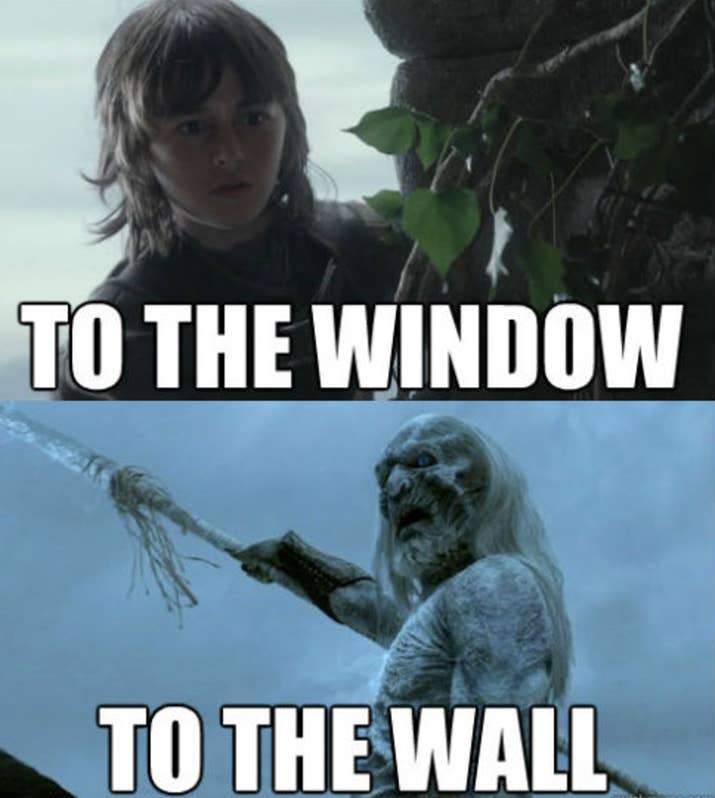 quickmeme
6) We've all been there.
bearsofair.tumblr.com
7) The Scooby gang are back at it again!
tywinlannister.tumblr.com
8) Oh snap...
Facebook: Game Of Thrones Memes
9) What's that In Bran's hands? Why it's steaming hot tea and receipts.
Starklings.tumblr.com
10) Nothing is scarier. Fact.
Facebook: Game Of Thrones Memes
11) And none for Jon Snow.
dangerouslygenresavvy.tumblr.com
12) Any excuse tbh.
Facebook: Game Of Thrones Memes
____ ____ ____ ____ ____
Listen to the #PopBuzzPodcast with Nick Jonas right here or subscribe for free on iTunes to get new episodes sent straight to your phone every Friday.