Top 10 "Goosebumps" Moments That Made You Seek Therapy
29 February 2016, 16:28 | Updated: 8 May 2017, 17:09
Viewer beware, you're in for a scare.
Remember Goosebumps? Of course you do.
tumblr.com
But do you remember how that demon dog in the opening credits made you cower under the duvet? You should. Cos that's number ten on our list of scariest ish Goosebumps exposed our mushy child brains to.
giphy.com

9) Those scary vampire things. The thing that got us in this iconic episode was the "We're all vampires, kids!" plot twist.
31daysofgoosebumps.tumblr.com
Do you mean vampires really exist? Who else is one? Was your BFF a vampire??? Your dog??? YOUR MUM??? Too much for little 10-year-old you to handle.

8) SLAPPY THE PUPPET.
tumblr.com
This sociopathic ventriloquist doll was so creeptastic, the show brought it back for a second and third round. Hats off to R.L. Stine for inspiring years of therapy.

7) Killer lawn gnomes.
giphy.com
What's so scary about a lawn gnome, you ask? I DON'T KNOW AND I DEFINITELY DIDN'T CRY WHEN MY PARENTS BROUGHT OUT THE CHRISTMAS DECORATIONS THAT YEAR.

6) The Werewolf of Fever Swamp.
tumbr.com
How was this legal to show to children? @goosebumps: you'll be receiving my medication bills.

5) VAMPIRE F***ING POTATO.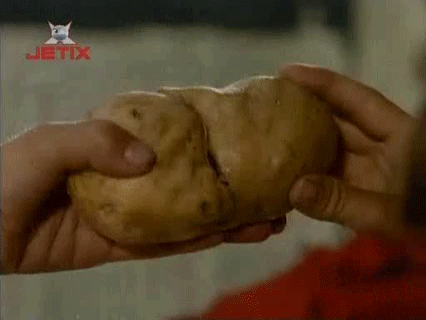 buzzfeed.com
Don't even act like this didn't haunt your twisted side-dish related dreams for months to come. I bet you skipped the mashed potatoes, didn't you? WHY, R. L. STINE? WHY??? I blame Goosebumps for my potassium deficiency.

4) Bb Ryan Gosling.
This didn't necessarily scare you out of your tiny mind, but I'm adding it in for "sexual awakening" purposes. Welcome to puberty, y'all! This was when it all went downhill.

3) WORMS! WORMS EVERYWHERE!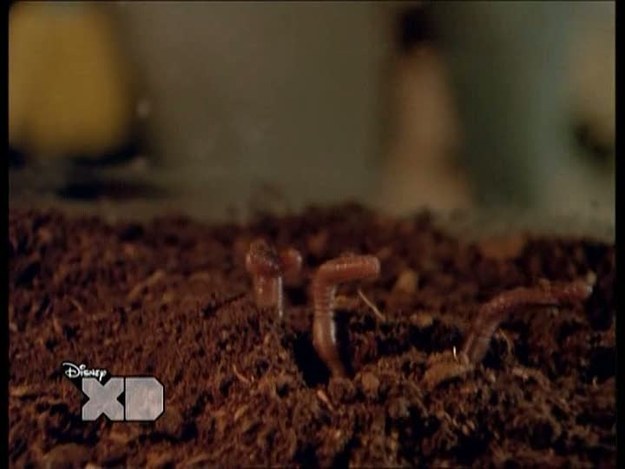 I blame this episode for my lifelong aversion to noodle-shaped foods.

2) EVERYONE IS A MONSTER.
buzzfeed.com
So you've found out your librarian is secretly a monster? It's totally alright, cos your parents are also monsters and totally willing to save you by eating her.
Psych, it's totally not alright. Here, have years of nightmares, in which everyone you know grows scales and razor-sharp teeth.

1) Scary psycho killer dad.
makeagif.com
*locks self in room**hides under bed forever*