13 Actors Who Were Almost Cast As Your Favourite "Harry Potter" Characters
4 January 2017, 16:26 | Updated: 8 May 2017, 17:09
All your favourite characters could have looked very different.
With the news that the legendary Robin Williams once tried to persuade director Chris Columbus to let him play Hagrid in our beloved Harry Potter franchise doing the rounds, we couldn't help but wonder how many other actors had been turned down or lost out on auditions for roles in the Wizarding world? There's more than you think!
Shall we explore?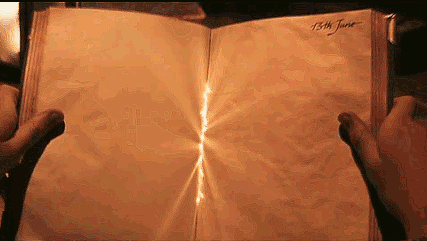 Warner Bros. / via giphy.com
1) Robin Williams as Hagrid
via giphy.com
Let's start with the story behind this life-changing revelation, shall we? Williams had called director Chris Columbus to express his interest in playing everyone's favourite half-giant. But the producers had placed a 'Brits Only' rule on the casting process and they were forced to say no. To be honest, we can't imagine anyone other than Robbie Coltrane as Hagrid now, but we'll leave you with three words and the image of Robin Williams... PEEVES *claps* THE *claps* GHOST.
2) Eddie Redmayne as Tom Marvolo Riddle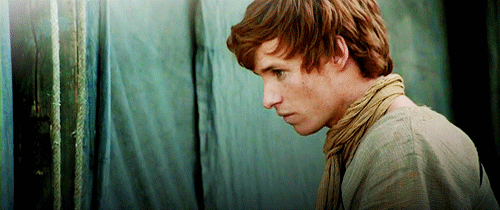 via giphy.com
Yep, ya boy Newt Scamander once told Empire Magazine that he auditioned to play young Voldemort, Tom Marvolo Riddle. We're glad that he missed out that role - nothing about Eddie Redmayne screams filthy Slytherin to us, he's a Hufflepuff through and through. #NewtForever
3) Jamie Campbell Bower as Tom Riddle Jr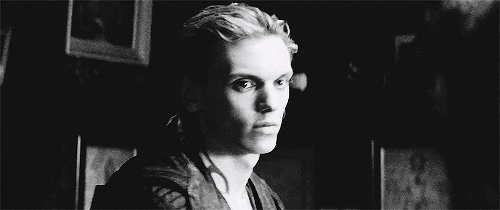 via giphy.com
Before Twilight, Jamie Campbell Bower auditioned for the role of young Tom Riddle. The role went to Frank Dillane from Fear the Walking Dead but not to worry, he ended up playing a young Grindelwald in Deathly Hallows Part One. Yay, wizarding villains for everyone!
4) Liam Aiken as Harry Potter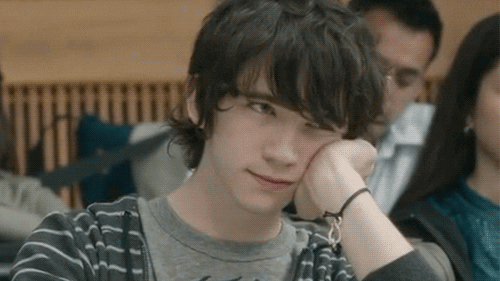 via giphy.com
Remember Klaus Baudelaire from Lemony Snicket's A Series of Unfortunate Events? Before he scored the role of Violet's inventive little brother, Liam Aiken auditioned for the role of Harry Potter. He lost the role to Daniel Radcliffe because - guess what - he's not British.
5) Tom Felton as Harry Potter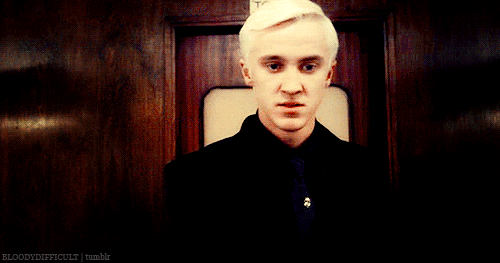 via giphy.com
Wait, WHAT?! Our precious little Draco originally auditioned for Harry AND Ron before going to read for Draco? It's true, Tom Felton revealed in an interview with MTV News that everyone's favourite Slytherin Prince wasn't even on his radar when he first read for the roles. Oh, how different it would have all been!
6) Helen McCrory as Bellatrix Lestrange
Warner Bros. / via giphy.com
We hate to break it to you but Helena Bonham Carter wasn't actually originally cast to play Bellatrix. *charges defibrillator to 300* Helen McCrory, now known to us all as Narcissa Malfoy, had been cast as Bellatrix but had to pull out of the role after falling pregnant. In the end, it all worked out for the best and we wouldn't want the Black sisters being played by anyone else. Shout out to that baby!
7) Naomi Watts as Narcissa Malfoy

via klariza-helps.tumblr.com
Once upon a time, there were rumours that Naomi Watts was approached to play Draco's Mum but she's since shot them down. A tiny part of us can't help but wonder how fabulous Narcissa Malfoy would have been with a touch of Hollywood glamour though. *Sigh*
8) Tilda Swinton as Professor Trelawney
via hiddlescheekbatch.tumblr.com
No offence to Emma Thompson's Oscar-worthy turn as Trelawney but Tilda Swinton as the wacky Divination professor would have been ICONIC. Apparently Tilda was originally offered the role but turned it down. Probably because she high-key thinks boarding schools are the work of the devil. True story.
9) Robson Green as Sirius Black
BBC
For those not in the know, Robson Green is a British TV actor who was big in the 90s. For some weird reason, director Columbus stanned for him. He suggested Green to his successor Alfonso Cuaron for the role of Harry's Godfather in Prisoner of Azkaban and well, enter Gary Oldman.
10) Hugh Grant as Gilderoy Lockhart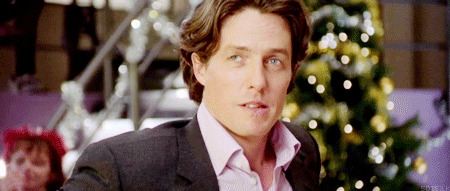 via giphy.com
THIS WOULD HAVE BEEN AMAZING. Grant was originally cast as our least favourite Professor but had to pull out because of scheduling conflicts, clearing the way for Kenneth Branagh to step into that glamorous wig and expensive swooshing cape.
11) Kate Winslet as Helena Ravenclaw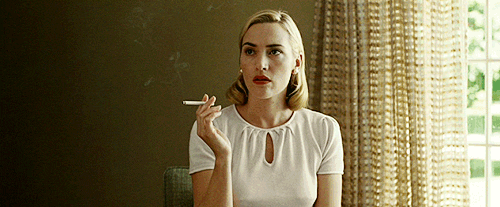 via giphy.com
We mean, how friggin' poetic would that have been? The ghost of Rose DeWitt Bukater pointing Harry in the right direction of a ~missing piece of jewellery~. Interesting. Very interesting. But that was simply a dream that never was because Winslet's agent rejected the role on her behalf before she could even say yes!
12) Tim Roth as Severus Snape
via schnix.tumblr.com
As the story goes, JK Rowling's first and only choice to play the role of Severus Snape was the late great Alan Rickman. Before she got her way, the producers offered the role to Tim Roth, who in turn turned it down to star in Planet Of The Apes. Your loss m8.
13) JK Rowling as Lily Potter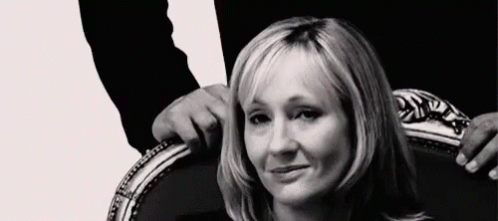 via tenor.com
Surprise! Queen Jo was offered the role of Lily Potter in the Mirror of Erised scene in the first Harry Potter movie, Philosopher's Stone. She turned it down. But you wanna know the real kicker? *whispers* She actually has the same eyes as Daniel Radcliffe. FFS JO!
The more you know...
Warner Bros. / via giphy.com
___ ___ ___ ___ ___
From Brendon Urie to The Vamps, here are the best bits from the #PopBuzzPodcast in 2016. Listen right here or subscribe for free on iTunes to get new episodes sent straight to your phone every Wednesday.