13 actors who almost played your favourite Harry Potter characters
4 January 2017, 16:26 | Updated: 10 October 2021, 21:41
Some of your favourite Harry Potter characters could have looked very different.
Ever since the first Harry Potter movie was released 20 years ago, the franchise has become an absolute staple of most of our childhoods (or adulthoods, if you're a grown up reading this...) But did you know that half of the characters you know and love from the film series were almost played by other actors?
A few years ago, it was revealed that the late, great Robin Williams once tried to persuade director Chris Columbus to let him play Hagrid in the beloved franchise. Based off that news, we couldn't help but wonder how many other actors had been turned down or lost out on auditions for roles in the Wizarding World? There's more than you think...
Shall we explore?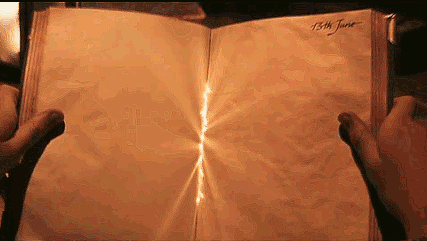 Warner Bros. / via giphy.com
1) Robin Williams as Hagrid

via giphy.com
Let's start with the story behind this life-changing revelation, shall we? As we all know, Robbie Coltrane brought Hagrid to life on-screen and his performance cemented the character as one of the most popular in the series. However, it all could have been very different had the producers not put a rule in place about only casting British (or Irish) actors.
Williams had initially called director Chris Columbus to express his interest in playing everyone's favourite Keeper of Keys and Grounds. But the producers' rule on the casting process meant that they had to say no. Sadly, as iconic as Williams as Hagrid sounds, it was not meant to be.
2) Eddie Redmayne as Tom Marvolo Riddle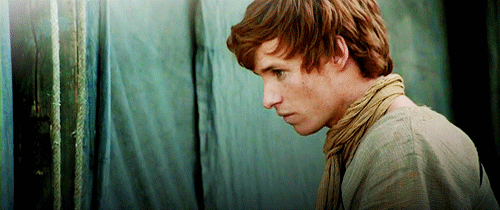 via giphy.com
Yep, Eddie Redmayne once told Empire Magazine that he auditioned to play young Voldemort, Tom Marvolo Riddle. "I actually auditioned to play Tom Riddle when I was back at university," Redmayne said. "I properly failed and didn't get a call back. Over the years I always hoped I might be cast as a member of the Weasley family, but unfortunately not."
Thankfully, Eddie did end up returning to the Harry Potter universe many years later... as Newt Scamander in a whole franchise of his own.
3) Jamie Campbell Bower as Tom Riddle Jr.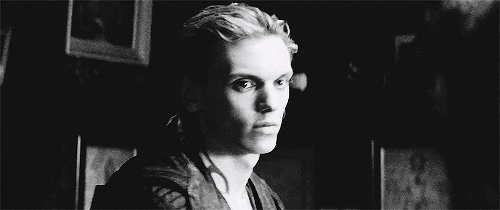 via giphy.com
Before Twilight, Jamie Campbell Bower revealed that he auditioned for the role of young Tom Riddle. The role went to Frank Dillane from Fear the Walking Dead but not to worry, he ended up playing a young Grindelwald in Deathly Hallows – Part One. Jamie also returned in the role for Fantastic Beasts: The Crimes of Grindelwald.
4) Liam Aiken as Harry Potter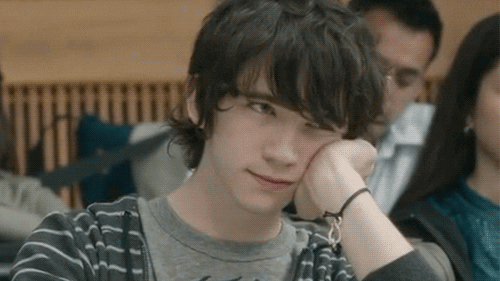 via giphy.com
Remember Klaus Baudelaire from Lemony Snicket's A Series of Unfortunate Events? Before he scored the role of Violet's inventive little brother, Liam Aiken auditioned for the role of Harry Potter. He lost the role to Daniel Radcliffe because – and there's that 'Brits Only' rule again! – he's not British.
5) Tom Felton as Harry Potter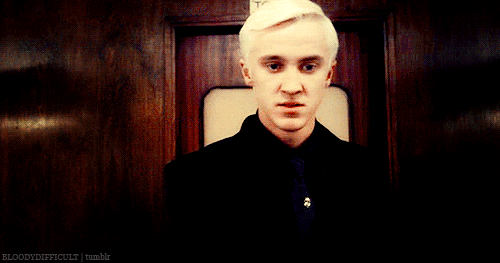 via giphy.com
Wait, WHAT?! Tom Felton originally auditioned for Harry AND Ron before going to read for Draco? It's true, Tom Felton revealed in an interview with MTV News that everyone's favourite Slytherin Prince wasn't even on his radar when he first read for the roles. Oh, how different it would have all been!
6) Helen McCrory as Bellatrix Lestrange
Warner Bros. / via giphy.com
It's hard to imagine anyone else in the role of Bellatrix Lestrange other than Helena Bonham Carter but another Harry Potter actress almost ending up playing her. The brilliant Helen McCrory, who played Narcissa Malfoy, had initially been cast as Bellatrix but had to pull out after becoming pregnant. Wild, right?
In the end, it all worked out... Helena brought Bellatrix to life in ways we couldn't even imagine, and Helen played Narcissa so perfectly that she became a fan-favourite with only three short appearances. Two icons. And we wouldn't want the Black sisters being played by anyone else, tbh.
7) Naomi Watts as Narcissa Malfoy

via klariza-helps.tumblr.com
Once upon a time, there were rumours that Naomi Watts was approached to play Draco's mum but she's since shot them down. Speaking to MTV, Naomi said: "I didn't even hear about it except through the media. Not through my agents [or anybody else]. I don't know how that transpired."
8) Tilda Swinton as Professor Trelawney
via hiddlescheekbatch.tumblr.com
No offence to Emma Thompson's Oscar-worthy turn as Trelawney but Tilda Swinton as the wacky Divination professor would have been ICONIC. Apparently, Tilda was offered the role but turned it down. Turns out, Tilda's not that fond of the Harry Potter series and it's all to do with the boarding school setting.
Speaking to Scots Magazine, Tilda said: "That's why I dislike films like Harry Potter which tend to romanticise such places. I think they are a very cruel setting in which to grow up and I don't feel children benefit from that type of education. Children need their parents and the love parents can provide."
9) Robson Green as Sirius Black
BBC
For those not in the know, Robson Green is a British TV actor who was big in the '90s and apparently, director Chris Columbus really liked him. He suggested Green to his successor Alfonso Cuarón for the role of Harry's Godfather in Prisoner of Azkaban but as we all know, Gary Oldman ended up with the role and turned Sirius into one of the most popular characters in the entire franchise.
10) Hugh Grant as Gilderoy Lockhart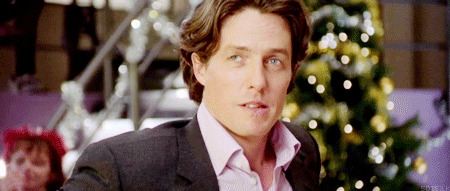 via giphy.com
THIS WOULD HAVE BEEN AMAZING. Hugh Grant was originally cast as the Defence Against the Dark Arts professor in Chamber of Secrets but reportedly had to pull out because of scheduling conflicts, clearing the way for Kenneth Branagh to step into that glamorous wig and expensive swooshing cape.
11) Kate Winslet as Helena Ravenclaw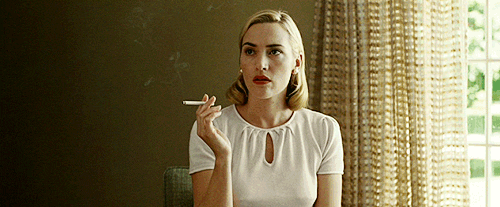 via giphy.com
Kate Winslet almost playing a character who was once in possession of an important item with a big ol' blue gem on it? Big Titanic Energy. Reports suggested that Kate was originally considered to play the small role of Helena Ravenclaw in Deathly Hallows - Part 2 but her agent shot it down before she even heard about it. Kelly Macdonald ended up playing the part.
12) Rosamund Pike as Rita Skeeter
Rosamund reportedly signed on to play the sneaky journalist in Goblet of Fire but dropped out after hearing that the role was only a small part and that she'd have to return again in Order of the Phoenix. Instead, Miranda Richardson took on the role and brought Rita to life on-screen.
13) Tim Roth as Severus Snape
via schnix.tumblr.com
As the story goes, J.K. Rowling's first and only choice to play the role of Severus Snape was Alan Rickman. Before she got her way, the producers offered the role to Tim Roth, who in turn turned it down to star in Planet Of The Apes.
And thank God, to be honest. Alan Rickman is, and forever will be, one of the best things about the whole movie franchise.
The more you know...
Warner Bros. / via giphy.com