Have Betty And Jughead From 'Riverdale' Had Sex Yet?
12 October 2017, 16:51 | Updated: 17 October 2017, 15:05
An investigation.
Now the murder of Jason Blossom has been solved, the question on every Riverdale stan's lips is whether Jughead and Betty have yet to partake in a spot of horizontal refreshment together.
Riverdale/The CW
We mean sex. Have they had sex. Sexy time. Done the deed. Do the nasty etc. Because if you remember in the last episode of season one, Bughead are seen getting it on before being rudely interrupted by the Serpents.
Riverdale/The CW
Now season two has started, and to keep on with this very important and developing news story, we've decided to launch an episode-by-episode investigation to keep abreast of the situation.
Episode 1: Chapter Fourteen: A Kiss Before Dying
Evidence: Not long into the first episode, Betty explains to her mum where she was the previous night and when Betty reveals she went back with Jughead to FP's trailer, naturally Alice asks the question.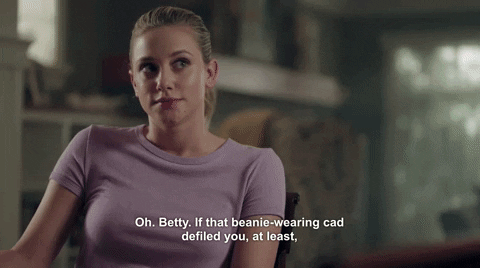 Riverdale/The CW
Betty then confirms the news to Kevin later in the episode, thereby ruining the hopes and dreams of millions of wattpad users across the world.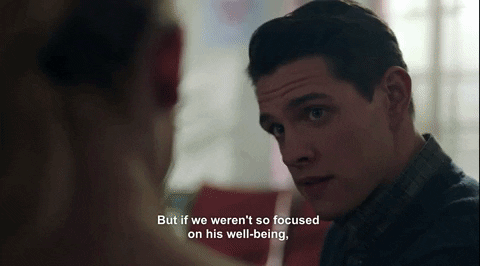 Riverdale/The CW
Final verdict: Two flat denials from Betty? The evidence speaks for itself. No, Bughead have not had sex yet. Case closed...or is it? Judging by this tweet by Netflix's Canada, which involved the suspicious use of the cherry emoji, further investigation will be required for the next episode. *sigh*
On the next episode of Riverdale:

— Netflix Canada (@Netflix_CA) October 16, 2017