Troy Bolton Is The Absolute Worst And We Have Proof
19 January 2016, 17:02 | Updated: 8 May 2017, 17:09
Truly the worst Wildcat in the game.
In case you missed it, Zac Efron didn't turn up to the High School Musical reunion the other day, which reminded us that Troy Bolton is the absolute WORST. Here are all of the receipts:
There was that time when he genuinely almost ditched Gabriella up on stage…
HE ACTUALLY TURNED AROUND TO LEAVE. SO RUDE.
There was that one time he stopped an entire Basketball practice to sing about his feelings...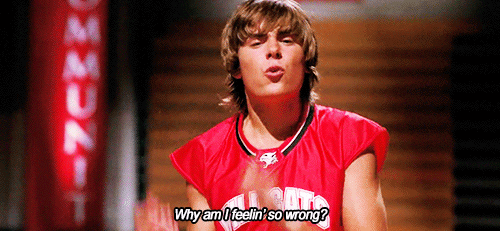 High School Musical? More like The Troy Show ft. all the angsty theme songs.
There was that time he said that Gabriella meant nothing to him...
And she HEARD it. So careless. So rude.
He wore all this OFFENSIVE shirt.
BROWN. FLOWERS. WITH. SATIN. TRIM.
That time he showed no appreciation for Sharpay's flawless artistry. Troy... stop being the worst!
That time he basically treated his friends like poop all summer...
GO MAKE IT YOURSELF, TROY.
Even Gabriella called him out on his behaviour.
She dumped him and EVERYTHING, you guys.
Then he entered Senior Year, and he upped his hazing game by 10000%.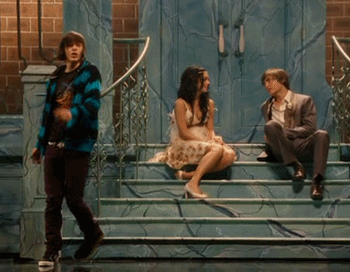 Stealing his clothes?! What did Jimmie do to deserve all this, TROY?
He takes a last minute trip to Stanford and ditches his theatrical responsibilities. There are Juilliard scholarships on the line here, Troy! Do you even care?
He broke the life long promise he made with his best mate and chose to go to a different university.
SURE, LIFE HAPPENS TROY BUT WHAT ABOUT MATES BEFORE DATES, YO?
And worst of all... the lowest of the low... he gave a really meaningful Graduation speech that made us all cry.
HOW DARE YOU, TROY. HOW DARE YOU.