Jared Leto's "Crazy" Joker Is 2016's Best Meme
25 January 2016, 14:38 | Updated: 8 May 2017, 17:09
There is no Jared, only Joker.
The latest trailer for Suicide Squad dropped last week, prompting further fan freakouts, frame-by-frame breakdowns and Hot Topic CEO hand-rubbing.
But the main focus throughout the marketing campaign has been on Jared Leto's portrayl of The Joker, director David Ayer constantly praising his dedicated take on the character, and its frightening qualities.
It really made an event when he would show up on set. There was almost a pageantry to him, which did translate into the power on screen he has.

David Ayer, USA Today
Indeed.
But while David is completely serious in his belief in Jared's villainy, tumblr went a different way...
The man's craziness knows no bounds!
And thus, the first great meme of 2016 was born.
Scary Stuff!
Why so serious Jared?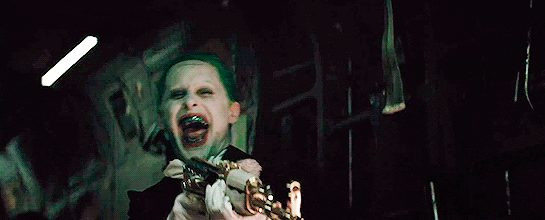 LEONSRINGTRICK.TUMBLR.COM