What Margot Robbie Just Said About Exercise Will Make You Say 'Same'
17 August 2016, 11:10 | Updated: 8 May 2017, 17:09
You might have more in common with Harley Quinn than you think.
Like most people, we fell in love with Margot Robbie's Harley Quinn at first sight. There is something about the way Robbie portrays the feeling of being completely unhinged that, quite frankly, we find very relatable.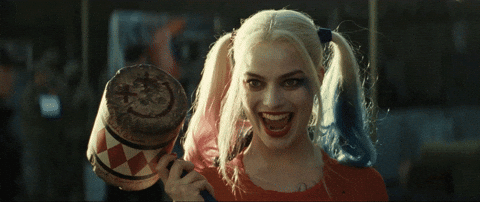 giphy
Well if you didn't love Margot Robbie enough already, then you might just get that little bit closer to a full-blown romance when you read what she said about exercise in her latest interview.
In an interview with Harpers Bizarre, the 26-year-old actress revealed that she wasn't a fan of the gym, at all. "I feel like my body looks better if I get more sleep rather than an hour at the gym".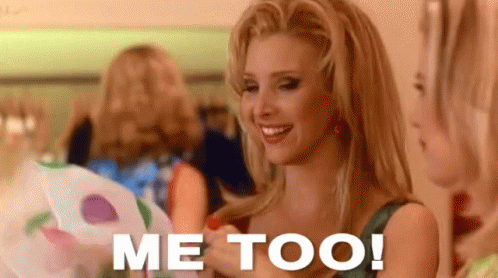 giphy
She explained that she's a bit of an insomniac so getting sleep is a real priority for her. "If I have the time, I like dance classes; it doesn't feel like exercise to me. Or just playing sports with friends. Sometimes I play tennis, even though I'm not that good. If I'm in L.A., I go see Andie Hecker. She used to be a ballerina, and she incorporates ballet techniques with a Pilates machine with weights."
Turns out, Robbie isn't a fan of mornings either. While filming her latest film, Terminal, she's waking up at 2pm.
"I hate waking up early in the morning. These days I get up mid-afternoon and have what I call green stuff. I don't know the name of it, but it's an immune-boosting powder that you mix in with a bit of juice."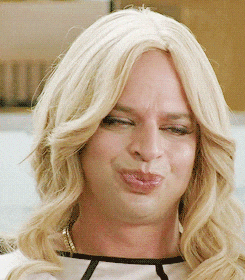 giphy
SAME. Well, without the green stuff, obvs.
It gets better though. Margot also likes to indulge in 'beer showers'. What is that exactly? Well she picked up the idea from Tina Fey's costume lady on the set of Whiskey Tango Foxtrot.
"I was like, "What's a beer shower?" She said she drinks an ice-cold beer in a boiling-hot bath or shower, and it made her sleep. I was like, "That sounds perfect!" So now when I get home from work, I have a beer shower or a beer bath if I have time. Also, I'm a massive Harry Potter nerd, and although I've read the books probably 20 times each, I read Harry Potter before bed and it helps me switch my brain off."
We're going to go out on a limb and say this means we can all skip the gym, sleep till mid-afternoon, drink beer in the shower and read copious amounts of Harry Potter and look as fabulous as Harley Quinn. Or, at the very least, we can justify being a complete slob now we know Hollywood actresses are just as lazy as us. Thanks, Margot!