17 Marvel Memes Only True Superhero Fans Will Find Hilarious
20 February 2018, 12:45 | Updated: 20 February 2018, 12:49
Whether you are a fan of Spiderman or Sebastian Stan, we've got the meme for you.
If you have even been anywhere near a movie theater in the last decade, chances are you will have been swept up in the world of the Marvel Cinematic Universe and its seemingly endless cast of wisecracking heroes and, um, similarly wisecracking villains.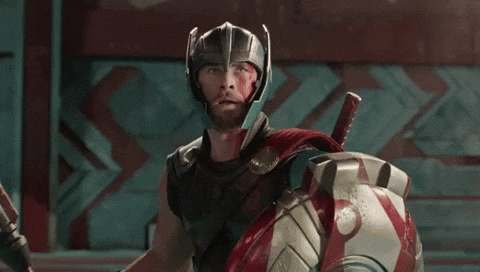 Marvel
Basically, these movies are the best!
And, judging by the amount of Marvel-centric memes we found online, it looks like the internet is equally enamoured when it comes to all things comic book. So, whether you are a Spidey-nut, Hulk-fanatic or just really stan for Sebastian, we've got the perfect Tumblr-post for you.
Here's a few of our fave Marvel movie memes we've spotted online:
1) * Facepalm *
Tumblr: bloodypoptart
2) The glow up to end all glow ups.
Tumblr: kesus
3) Mind. Blown.
Facebook: Marvel Memes
4) Honestly, same.
Facebook: Marvel Memes
5) Shh, nobody tell him.
Facebook: Marvel Memes
6) And you thought the hamburglar was the bad one in the bunch!
Facebook: Marvel Memes
7) A statement we can all agree on.
Sebastian Stan Fan
8) Seems legit.
Instagram: kinghtmare_batz
9) And Starlord for that matter!
Instagram: succstrange
10) Nobody leaves him on read.
Instagram: mr.gialinh
11) Damn.
Instagram: the_marvelous_guy
12) Spot the difference.
Instagram: dcskwad
13) Awww so cute.
Instagram: spideyxholland
14) Please, somebody make this real.
Instagram: hypnoticbucky
15) When it got real.
killmonger walking into the throne room pic.twitter.com/ilP9tC2Vgo

— girl posts (@girlposts) February 20, 2018
16) And the entire cinema goes wild.
Micheal b Jordan: hey aunty
The theater: pic.twitter.com/hRNvlQvMrB

— girl posts (@girlposts) February 20, 2018
17) Never a truer word spoken.
Marvel vs DC pic.twitter.com/gsVg9dt3H6

— Michael A. Young (@RealMYoung23) February 19, 2018