16 Times Millie Bobby Brown Slayed Your Entire Life In 2016
8 December 2016, 17:16 | Updated: 8 May 2017, 17:09
Queen of everything. #ProtectHer
It goes without saying that Millie Bobby Brown has claimed 2016 as her own. With Stranger Things season 2 arriving next year, bucket loads of nominations heading her way and many more projects in the pipeline, we're expecting the legendary Miss MBB to become even bigger and brighter in 2017. Here's all the times she slayed us in 2016 with her majesty.
1) When she shaved her head in preparation of playing Eleven. #Slayed
2) When she nailed every single line in Nicki Minaj's verse on 'Monster'. #Slayed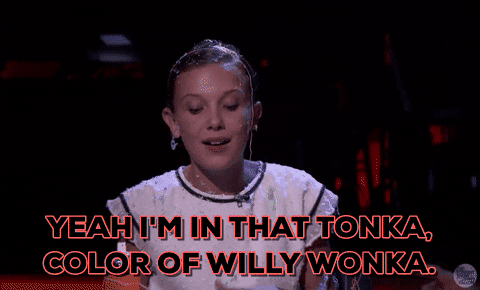 via giphy.com


3) When she TURNT UP to Bruno Mars' 'Uptown Funk' at the Emmys with her loyal squad. #Slayed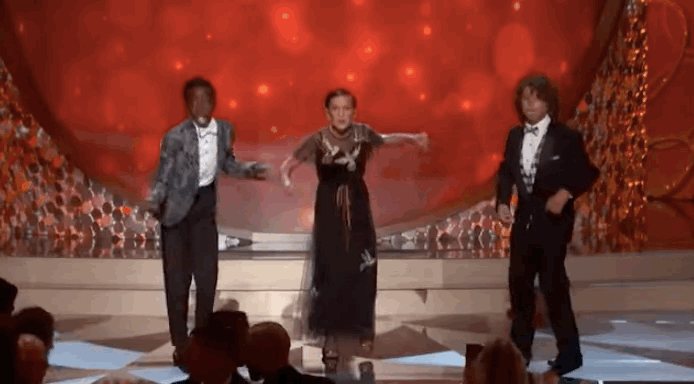 via giphy.com

4) And when she handed out sandwiches in character in the crowd. #Slayed
via giphy.com


5) When we discovered her YouTube singing channel and just couldn't help but marvel at her voice. #Slayed

6) When she turned a snap bracelet into the most stylish choker we've ever seen. #Slayed
Buzzfeed


7) When she absolutely SMASHED these cover shoots... #Slayed
8) When she pulled a Negan from The Walking Dead. #Slayed
9) When she starred in the video for Sigma ft. Birdy's 'Find Me'. #Slayed

10) When she hilariously spoke about her first kiss with Finn Wolfhard. #Slayed
via giphy.com


11) Literally whenever she posted a picture with her cast mates. #Slayed
12) Especially this one. #Slayed
13) And this one. #Slayed
via tumblr.com


14) Actually if we really think about it, Millie Bobby Brown slayed our lives literally every time...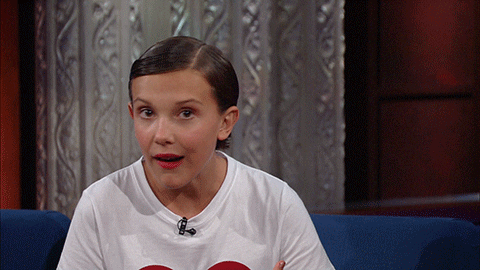 via giphy.com


15) She was...
via giphy.com

16) On screen...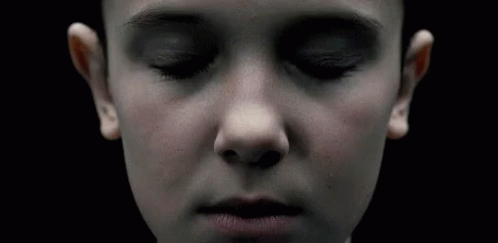 Netflix
___ ___ ___ ___ ___
Catch Little Mix & more on the #PopBuzzPodcast right now. Subscribe for free on iTunes to get new episodes sent straight to your phone every Wednesday.