18 Movies We Can't Wait To See In 2018
27 December 2017, 16:33 | Updated: 26 February 2018, 14:01
From Avengers to Mary Poppins, here is everything we will be rushing to the cinema to catch over the next 12 months.
2017 may have had it's fair share of HUGE blockbusters and awards-worthy fair but 2018 looks set to be even bigger and better.
Here's all the movies we are looking forward to checking out and when you can catch them:
1) Black Panther
Marvel, Disney
Release Date: February 16th
The latest in Marvel's neverending superhero saga sees Chadwick Boseman take on the franchise's first black leading role, no doubt setting up lots of intricate plot threads for Avengers: Infinity War in May.
2) A Wrinkle In Time
Disney
Release Date: March 9th
Oprah Winfrey, Reese Witherspoon, Mindy Kaling, Chris Pine, Zach Galifianakis and Storm Reid star in the adaptation of the 1963 children's novel by Madeleine L'Engle which follows a young girl on the hunt for her missing scientist father.
3) Love, Simon
FOX
Release Date: March 16th
Nick Robinson and Katherine Langford star in this highly anticipated adaptation of Simon vs. the Homo Sapiens Agenda by Becky Albertalli, chronicilling the life of a closeted gay boy going through High School. With Greg Berlanti of Supergirl on directorial duties, expect a nice balance of drama, comedy and a well-told and honest romance element.
4) Ready Player One
Warner Bros
Release Date: March 30th
Speilberg's latest blockbuster crams in every pop culture reference imaginable into one giant melting pot set in a virtual reality-based future world. And, if the reaction to the poster was anything to go by, it should be ripe for memes too.
5) Avengers: Infinity War
Marvel, Disney
Release Date: May 4th
The big one. All of Marvel's biggest heroes, from Spidey to Iron Man and the GOTG, come together at last in part one of a huge finale to the last decade of blockbusters. See it early before spoilers end up on Twitter.
6) Slender Man
HBO
Release Date: May 18th
It's 2018 so of course we are now getting horror movies based on memes. Will it petrify us all or just repeat what we've seen online?
7) Solo: A Star Wars Story
Disney
Release Date: May 25th
Alden Ehrenreich, Donald Glover and Emilia Clarke star in the lastest spin-off set in a galaxy far far away. Prepare for lots of wisecracking and, hopefully, a final end to the debate over 'who shot first'.
8) Deadpool 2
FOX
Release Date: June 1st
Filthy, sweary, gory and generally excellent, the sequel to Ryan Reynolds' superhero passion project should make a big box office splash given the suprise success of part 1. Now, when can we sort out that Wolverine cameo?
9) Ocean's 8
Warner Bros
Release Date: June 8th
Let's be honest - nobody really thought we needed another Ocean's movie did they? Then the trailer dropped with Rihanna, Sarah Paulson, Cate Blanchett and the whole badass crew scamming their way across NYC and suddenly we are all in on this one.
10) Incredibles 2
Disney
Release Date: June 15th
Jack Jack is back back and he has finally developed powers of his own. What could possibly go wrong? Pixar have finally give the public the sequel we've all been waiting for (sorry Toy Story 4).
11) Jurassic World: Fallen Kingdom
Universal
Release Date: June 22nd
Chris Pratt runs away from more dinosaurs, apparently with a big volcano involved this time too. Big, silly summer fun basically.
12) Mamma Mia! Here We Go Again
Universal
Release Date: July 20th
Yeah, yeah, we know it's super cheesy and your Mum has been way too excited about it for months now, but come on, it'll be so great to see old Pierce Brosnan belting out some Swedish pop numbers again. Trust us.
13) A Star Is Born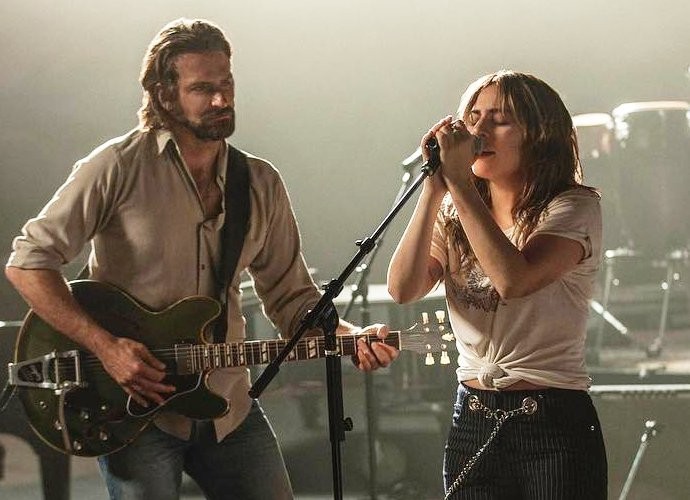 Instagram, Lady Gaga
Release Date: October 5th
Lady Gaga and Bradley Cooper go full musical and old fashioned Hollywood in this remake of a classic. Apparently Gaga even shot some material for this during her headline appearance at Coachella.
14) Venom
Sony
Release Date: October 5th
Tom Hardy takes on the Spidey villain in this first piece of the "expanded universe" planned around your fave web-slinger. Riz Ahmed and Michelle Williams are also along for the ride.
15) Halloween
Universal
Release Date: October 19th
In the wake of the huge succes of IT, another 1980s horror franchise is coming back from the dead, with original cast member Jamie Lee Curtis returning to be hunted down by killer Michael Myers once more.
16) Fantastic Beasts: The Crimes Of Grindlewald
Warner Bros
Release Date: November 16th
It has already caused some casting controversy (and, less so, by having a very silly title) but this latest installment in the Potter prequel saga promises Jude Law as a sexy young Dumbledore figure which should be more than enough to get us all through the cinema doors.
17) Mary Poppins Returns
Disney
Release Date: December 25th
Emily Blunt takes on the iconic role with the busiest man in showbusiness, Lin Manuel-Miranda, providing supporting work. Expect some seriously festive song and dance numbers.
18) Bohemian Rhapsody
Entertainment Weekly
Release Date: December 25th
Years in the making after several false starts, Rami Malek will soon be on screen portraying legendary rock frontman Freddie Merury in the role of a lifetime. Arms in the air and singing voices at the ready lads!
Any more movies you are hyped for in 2018? Let us know over in the Facebook comments.