Every Netflix show cancelled or ending in 2022
21 December 2022, 14:54
Christina Applegate and Linda Cardellini take us behind the scenes of 'Dead to Me'
Dead To Me, Grace & Frankie and Ozark will air their final seasons in 2022.
Goodbyes are always hard, but when it's your favourite Netflix show? Pure heartbreak.
Sometimes Netflix scraps shows before they even made it to production. The steamer cancelled a number of unreleased animations after losing 200,000 subscribers during the January-March quarter. (Sorry, we're never getting Meghan Markle's animated series Pearl, Toil and Trouble, The Twits, Dino Daycare or Boons and Curses.)
Although some of our favourite shows returned to record-breaking numbers in 2022, we also bid a sad farewell to a handful of big-name titles too.
In 2021, Netflix cancelled some much-loved titles like On My Block and Julie and the Phantoms despite being incredibly popular with fans. We also learned that some of our faves like Dear White People and Dead To Me would sadly be drawing to a close. Here's all the Netflix shows that were cancelled, and the ones that ended in 2022.
Every show cancelled by Netflix in 2022
1) Gentefied
Netflix's first casualty of 2022 was Gentefied, which was cancelled after two seasons on January 13. Variety reported that the series, which was executive produced by Ugly Betty star America Ferrera, would not be brought back for a third season after season 2 didn't make it into Netflix's Top 10 most-popular titles.
2) Cooking with Paris
In January 2021, it was announced that Cooking with Paris had been cancelled after only one season and six episodes. The cooking show, which was fronted by the heiress and featured celeb guests like Demi Lovato and Kim Kardashian, premiered back in August 2021 but Deadline confirmed that Netflix had not ordered anymore episodes.
3) Another Life
In February, Netflix officially cancelled Another Life after two seasons. The news was confirmed by Katie Sackhoff, who played Niko Breckenridge, on Twitter. She tweeted: "I'd like to thank everyone single person who watched & supported Another Life on Netflix. To our crew & cast thank you for always working so hard & being prepared. I wish we could do more seasons but sadly it's just not in the cards. See you on the next adventure. Love Niko."
4) The Baby-Sitters Club
In March, Netflix officially cancelled The Baby-Sitters Club after only two seasons. Netflix didn't provide a reason why the show, which was based Ann M. Martin's popular novels, was cancelled, but season 2 actually received rave reviews from critics.
5) Raising Dion
In April, Netflix cancelled Raising Dion after two seasons. The Michael B Jordan-produced superhero series premiered in 2019 and season 2 premiered in February 2022.
Sammi Haney, who played Dion's best friend Esperanza, shared her disappointment on Twitter. She tweeted: "Sad to say that Raising Dion is CANCELLED. Thank you for all of the amazing support we got from all of our wonderful fans! Season 2 was a success, equal to Season 1, even if just looking at how many people watched all of it and wanted a season 3!"
6) Pretty Smart
In April 2022, Netflix cancelled Pretty Smart after only one season. The sitcom centred on super-smart Chelsea (Emily Osment) who is forced to move in with her ditzy sister Claire (Olivia Macklin) and Claire's roommates after being dumped by her boyfriend.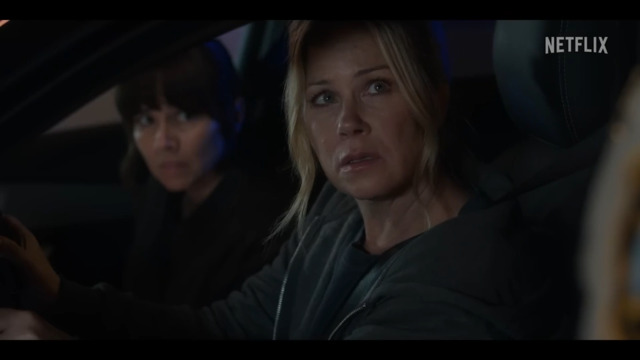 Watch the Dead To Me season 3 trailer
7) Diablero
Diablero has been cancelled after two seasons, What's On Netflix has confirmed. The Mexican horror series first debuted on Netflix back in 2018 and then a second season arrived in 2020. Fans were expecting a third season in 2022 but production sources told the publication that there's "no chance" the show would return.
8) Archive 81
Netflix cancelled Archive 81 after only one season. Based on a podcast of the name, season 1 was released in January 2022 and told the story of an archivist who takes on a job restoring damaged videotapes. However, she soon gets pulled into the vortex of a mystery involving the missing director and a demonic cult.
9) On The Verge
On The Verge creator Julie Delpy confirmed that the series had been cancelled after one season in April 2022. The series followed four friends navigating their late 40s and fans begged for a season 2, but Julie confirmed that the show was over in her Instagram comment section, noting that its distributors "forgot to announce it was cancelled". 
10) Space Force
Space Force has officially been cancelled after two seasons. The Steve Carell-led comedy was created by The Office creator Greg Daniels and received lukewarm reviews for both seasons. The series was also incredibly expensive to make. Steve was paid $1 million per episode and production even moved from Los Angeles to Vancouver to cut production costs.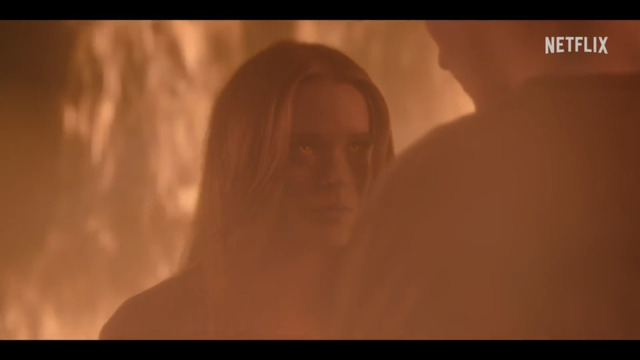 Watch the Fate: The Winx Saga season 2 trailer
11) The Midnight Gospel
The animated series, created by Adventure Time creator Pendleton Ward and comedian Duncan Trussell, was cancelled in June 2022. Despite strong reviews and a high IMDb audience rating, it was announced that the show would not return for a second season.
12) Q-Force
Despite somewhat positive reviews and a killer voice cast that included Sean Hayes, Wanda Sykes, David Harbour and Laurie Metcalf (among others), the queer animated comedy following a group of LGBTQ+ super-spies was quietly cancelled in June 2022 after one season.
13) First Kill
In August, Netflix cancelled First Kill after only one season. The first 28 days are often vital in the renewal status of a show and Deadline reports that the vampire series peaked at No. 3 in its first full week of release with 48.8 million hours viewed, behind Stranger Things 4 and the sixth season of Peaky Blinders. Ultimately, First Kill failed to meet its viewing targets and completion of episodes.
14) Resident Evil
The highly anticipated series was cancelled just a month and a half after it was released on July 14th 2022. The reason for the cancellation was mostly down to poor reviews (55% from critics on Rotten Tomatoes and 27% from audiences) and low viewing and completion rates.
15) Fate: The Winx Saga
After two seasons, the live-action Winx Saga series starring Abigail Cowen was cancelled, with Netflix opting to not renew the series for a third season despite good viewing figures and a strong fanbase. Showrunner Brian Young wrote: "This is not fun news to share, but Netflix [has] decided not to move forward with season three of Fate: The Winx Saga. This is especially tough because I know how many of you loved this season. It's a heartbreaking silver lining, but a silver lining all the same."
16) Partner Track
The Arden Cho-led series sadly only last for one season before it was cancelled in November 2022, a few months after its August premiere date. Reviews were favourable, but the viewership was not enough to warrant a second season.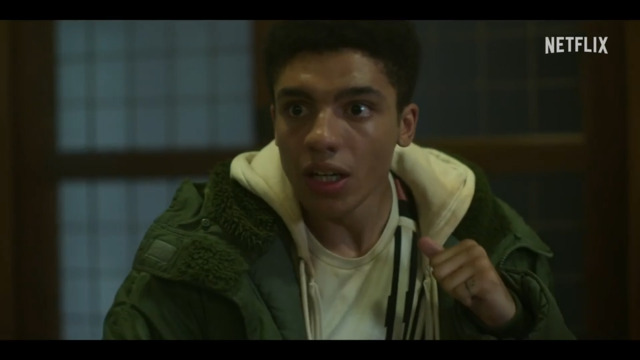 Watch The Bastard Son & the Devil himself trailer
17) The Imperfects
The Imperfects debuted in September 2022. However, two months later, in November, TV Line revealed that Netflix had cancelled the show. No reason behind the cancellation was given but it's likely that it was due to viewing figures.
18) The Midnight Club
Mike Flanagan's latest horror offering was sadly cancelled after just one season. The Midnight Club was received fairly well, not as well as his previous shows like The Haunting of Hill House, Bly Manor and Midnight Mass. Following the cancellation, Flanagan released a long blog post detailing everything that was meant to happen in season 2.
19) The Bastard Son and the Devil Himself
Less than two months after it dropped on Netflix, the streamer cancelled the teen fantasy drama series. Addressing the cancellation, the show's production company Imaginarium said: "Half Bad is a show we are incredibly proud of, which gained stellar reviews, along with a fiercely loyal global fanbase. While we are disappointed not to continue the story, we have loved working with such a talented cast and crew on bringing our beloved show to life."
20) Warrior Nun
Warrior Nun is one of Netflix's highest rated shows and audiences were very, very invested in the series, the characters and the relationships. However, it apparently was't enough to warrant a third season. The show was cancelled shortly after season 2 dropped on the platform. So far, no solid reason has been given as to why so it must have been down to the viewership figures.
21) Blockbuster
The latest cancellation from Netflix in 2022 is the recently released Blockbuster. The comedy series, starring Brooklyn Nine-Nine's Melissa Fumero and Marvel star Randall Park, only garnered a 22% Rotten Tomatoes score, and it's audience score wasn't sadly much better either.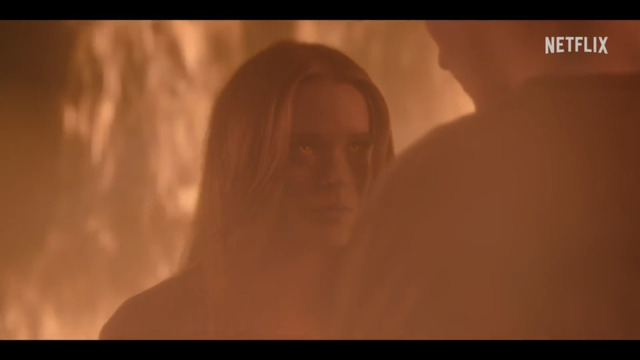 Watch the Fate: The Winx Saga season 2 trailer
Every Netflix show ending in 2022
There are a number of Netflix series that aired their final seasons in 2022. Here are all the shows that ended this year.
1) After Life
After Life aired its final season in January 2022. The news was revealed only a few months after the show was renewed for season 3, with creator Ricky Gervais revealing that the comedy would not be back for a fourth season because he wants the show to go out on a high.
2) Ozark
The final season of Ozark was announced back in June 2020, with Netflix confirming that season 4 would be split into two parts, consisting of 7 episodes each. The first part of the final season premiered on January 21st, with the second part following in April. Julia Garner picked up the Emmy for Outstanding Supporting Actress in a Drama Series for her performance as Ruth in the final season.
3) The Last Kingdom
In April 2021, it was announced that The Last Kingdom would end with season 5, which aired on March 9th. Fans needn't be too, though. Following on from season 5, Netflix have confirmed that a movie sequel, titled Seven Kings Must Die, has been filmed.
4) Dead To Me
In July 2020, Netflix announced that Dead to Me would return for a third and final season. Dead to Me season 3 arrived on Netflix in November with an emotional send off for Jen Harding and Judy Hale. Filming was halted on the third season because Christina Applegate, who plays Jen, was diagnosed with multiple sclerosis.
5) Grace & Frankie
In 2020, it was announced that Grace & Frankie's seventh season would be its last. The show's co-creator Marta Kauffman told Los Angeles Times that the show would be ending because "Netflix isn't doing long-term series anymore" and she was happy to have even made it to season 7. The final season was split into two parts, and the final 12-episodes of the longest running Netflix series ever (!) aired in April 2022.
6) Family Reunion
Netflix renewed Family Reunion for a third and final season of 10 episodes in 2021, Deadline reported. The final episodes aired on October 27th 2022.
7) Locke & Key
In April 2022, it was announced that the third season of Locke & Key would be the last, Deadline reports. Based on the comic book series of the same name, it was always intended that the show would end with season 3.
"Once we began working on the series, we felt three seasons was the ideal length to bring the story of the Locke family and their Keyhouse adventures to a satisfying conclusion," Locke & Key executive producers/co-showrunners Carlton Cuse and Meredith Averill said in a statement.
"As storytellers, we are grateful that we had the opportunity to tell our version of Joe Hill and Gabriel Rodriguez's incredible story exactly the way we wanted. We're keeping the magical keys, though, for our own personal use."
Read more Netflix news here:
Avatar 2 Cast Spills Their Secrets In 'The Tower Of Truth' | PopBuzz Meets