Where is Too Hot To Handle filmed? The filming location of the Netflix dating show
17 April 2020, 14:59 | Updated: 11 January 2022, 16:58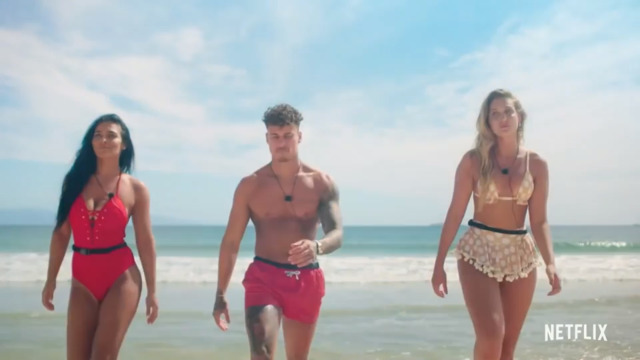 Watch the trailer for Netflix's Too Hot To Handle
You can actually stay there too.
Did the end of Love Island and Love Is Blind leave a huge dating show-shaped hole in your hearts? Same. Luckily, Netflix is coming to through with our latest dating show obsession – Too Hot To Handle.
The premise of the show is simple. A bunch of super hot singletons are whisked away to a luxury destination and they're tasked with falling for each other. Naturally, there's a $100,000 cash prize at the end. Sounds pretty easy, right? Well, there's a catch. Contestants are not allowed to engage in any kind of physical or sexual activity. Like, not even a kiss or hug. Breaking the rules means the $100,000 prize gets smaller and smaller.
READ MORE: Here are the best Netflix dating shows
It sounds like just what we need right now. But where are the Too Hot To Handle cast getting better acquainted with each other? Stay tuned, we have all the deets on the show's sunny location.
Where is Too Hot to Handle on Netflix filmed?
Netflix's Too Hot to Handle is filmed at Casa Tau in Punta Mita, Mexico (a 1,500-acre private peninsula) – and, good news, you can actually stay there too.
Luxury Retreats magazine reports that the private oceanfront villa, which opened in December 2018, is part of a gated community of less than 30 homes in the Los Rancheros area. According to the resort's official website, the estate boasts 12 guest rooms, three ocean front master suites and one double room. In total, the luxury abode sleeps 27 people – more than enough room for the 10 cast members to spread out. However, to tempt fate, the Too Hot to Handle cast were forced to share one room.
Other amenities include around-the-clock butler service, a wine fridge (v important), gym, pool table, infinity pool and jacuzzi, and a golf course.
It's already popular with celebrities too and according to Bravo, The Real Housewives of Beverly Hills star Kyle Richards stayed there to celebrate her 50th birthday. So, you just know it doesn't come cheap. Apparently, the average daily rate is $12,500 – not including the required $15,000 security deposit.
Yeah, we think we'll be staying in the hostel down the road…
What time is Too Hot to Handle come out on Netflix?
Too Hot to Handle was released on Netflix at 12:01am PT (3:01am ET, 8:01am BST, 9:01am CEST). That means all EIGHT episodes are actually available to binge right now. Go, go go!