69 Thoughts Literally EVERYONE Had While Watching Riverdale Episode Two
19 October 2017, 16:10
I wouldn't mind "bumping" into Hiram Lodge on one of his morning runs. If ya know what I mean...
Has everyone recovered from Miss Grundy's gruesome death via Cello bow at the hands of the man in the Black Hood yet? Good. Let's get on with the next episode, shall we? We guarantee nearly every single one of these incoherent and shouty thoughts left your moth while watching the show last night... check 'em off as you go.
***SPOILERS AHEAD***
1) Alright then, time to get back on my Riverdale bullshit. I'm ready.
2) Narrator: She was, in fact, not ready.
3) Death Diner? My god, they're so dramatic aren't they?
4) By "the ongoing battle against darkness", do they mean gentrification?
5) Ohhh, Pop baby... don't cry.
The CW
6) I'm not being funny but Fred got shot in the abdomen like, 24 hours ago. How is he up and walking? I've watched enough medical dramas in my lifetime to know that that's literally not how it works. (Also... DOG!)
7) Oh, what's that? Sheriff Keller not returning Archie's calls... not suss at all.
8) TTFN!?!?!?!? LITERALLY NO ONE SAYS THAT.
9) Not gonna lie, I wouldn't mind "bumping" into Hiram Lodge on one of his morning runs. If ya know what I mean...
10) Veronica better stop running her mouth. If I spoke to my parents like that, I'd be slapped.
11) Jughead actually thinks he's out here saving the entire town and country from social injustice and I'm screaming.
12) Just don't ask him to solve systemic racism because his hands are FULL. Ok, Betty?
13) Huh, Archie kisses Veronica goodbye but Jughead leaves Betty hanging. I see how it is.
14) *clears throat* WELL WELL WELL IF IT ISN'T SHERIFF CLUELESS!
15) FP Jones klaxon. Everybody stay calm. Serpent daddy has arrived.
16) Do they literally not have Clifford on tape shooting Jason? Surely FP's sentence can't be as dramatic as a murder charge?
17) 20 years?!?? Are you kidding? #FreeFP
18) Seven minutes into Riverdale and chill and Archie is shirtless again.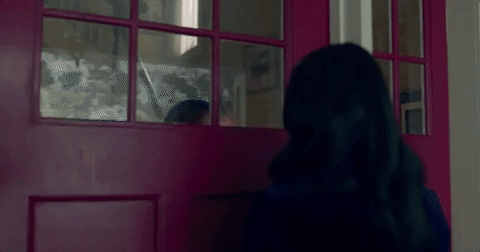 The CW
19) Mayor McCoy. She's a wrongun, isn't she? Wouldn't trust her as far as I could throw her.
20) Is that… Carly Rae Jepsen?! Oh, no... it's just Midge.
21) How did Reggie suddenly become the go-to drug dealer on campus?
22) What a fuccboi… I think I'm in love with him.
23) If they say Jingle Jangle one more time, I'm gonna throw my laptop out a window.
24) Hang on a second, is jingle jangle some type of viagra? Did he just offer Archie viagra? IS ARCHIE GONNA TAKE VIAGRA?!
25) Bloody hell, season two really took a turn, didn't it?
26) Oh yeah, whatever happened to Polly's babies?
27) WHERE'S POLLY?!
28) How Camila manages to say 'Daddy' 75 times an episode without breaking down with laughter is actually Emmy worthy.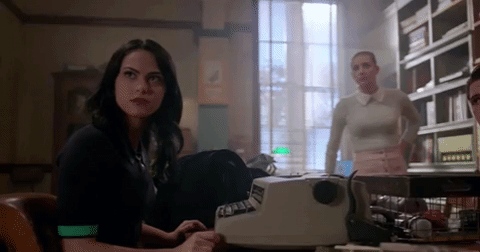 The CW
29) This long-haired Serpent definitely has the eyes of the killer. I don't trust him.
30) *spits out water* HUMPTY AND DUMPTY! Cheryl, I'm dead.
31) Nope. No one asked for the Grundy flashback scenes. Absolutely no one.
32) ARCHIE IS TRIGGERED!
33) Fred saying, "I know." Does Fred know who the killer is? Do you think Fred set himself up to get shot?
34) Noooo… surely he wouldn't. He wouldn't do that to us. He's too pure.
35) I like this Penny Peabody lady but I also do not trust her.
36) Just a public show of forgiveness and he's suddenly off the hook? What is going on here? Someone really needs to take a look at the justice system in this town.
37) Listen, if anyone is gonna solve this mystery… It's Alice Cooper.
38) "Spreading ourselves a little thin as the patron saint of lost causes, aren't we Betty?" GAGGED.
38) Hiram really needs to get a new alias. "Anonymous Buyer" is not as subtle as he thinks it is.
39) I don't think Hiram is being unreasonable to be fair. If Veronica doesn't wanna spend time with him, I will.
40) Hermione is so shook right now. Is she lying? She's lying. She's 100% lying. I do not trust Hermione.
41) Nice to see that Cheryl and Penelope have found refuge in Professor Sprout's Herbology greenhouse.
42) Penelope Blossom has never looked so iconic.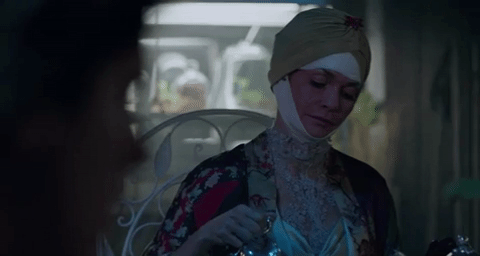 The CW
43) "He wanted to feel her struggle as she died," DIDN'T WE ALL FAM?
44) CSI: Riverdale starring Alice Cooper is a tv show I would 100% watch.
45) She's literally doing more than work than Sheriff Keller has ever done in his life.
46) REGGIE, WHAT THE FUCK!
47) "I didn't expect you to attack me…" Mate, his dad just got shot by a guy wearing a mask, what did you think he was gonna do?
48) SAY IT ARCHIE. TELL MAMA COOP WHAT YOU'RE THINKING.
49) Betty needs to go full Kim K and release the damn receipts on Snapchat.
50) Christ, don't tell Cheryl where the spare copy is, Betty. What an idiot.
51) Archie is finally confessing all this to Keller when he should be confessing to Alice.
52) Honestly, Sheriff Keller is the killer. I didn't need any more information. This is it.
53) Betty's eyebrow might be the one true MVP of this episode. Saved FP from 20 years in jail.
54) FREE MY BOY FP!!!
55) Cause of death: those red velvet thigh highs on Cheryl.
56) Melody got a line of dialogue!!!!!!! SHE GOT A LINE OF DIALOGUE!
57) She literally just called her boyfriend 'Daddy' after calling her own dad the same thing? I'm logging off.
58) Alice gathering receipts is literally me.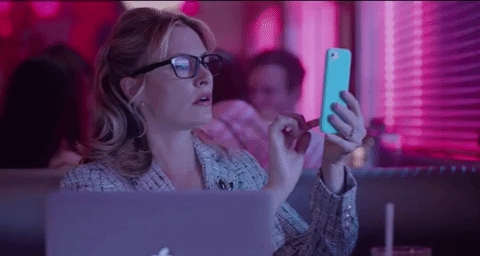 The CW
59) She's literally clocked Hiram Lodge, the Serpents AND Reggie selling drugs within 30 seconds… WITH RECEIPTS. She should be sheriff.
60) All these Serpents yet Hiram is the biggest snake of all.
61) "It might bring you peace," she says as she shows her mother visual footage of her husband shooting her son square in the head.
62) OH MY GOD, WHERE IS SMITHERS?!
63) New doorman is hot though. I'll allow it.
64) The real plot twist of Riverdale is how we all started hating Alice Cooper to her becoming the most important and iconic character of all.
65) Protect her at all costs. If she starts knowing too much, she could be next.
66) He's got a gun. ARCHIE'S GOT A GUN. This won't end well.
67) Is THAT what Jingle Jangle looks like? It's a friggin' sherbet straw.
68) WAIT... WHAT?! THE KILLER! WHY IS THIS SO VIOLENT?!?!
69) REST IN JINGLE JANGLE HEAVEN CARLY RAE JEPSEN AND MOOSE, WE HARDLY KNEW YE.
The CW