RuPaul's All Stars Season 3: Everything We Know About The Cast So Far
18 July 2017, 12:21 | Updated: 18 January 2018, 13:50
All the latest rumours about who will be appearing on All Stars 3.
Now the dust has settle on RuPaul's Drag Race Season 9, drag race stans have gone into overdrive trying to figure out who will be appearing in All Stars Season 3.
Let's start with the bad news first: for those of you hoping to see Trinity Taylor and Shea Coulee make a quick return to our screens after Season 9 this year, I'm afraid my dear you're going to be disappointed. Both will be touring at the time of filming AS3 (allegedly around 21 July to 20 August). Besides, most savvy queens would wait to cash in on All Stars $$$ for a few years after their debut season. Fan favourite Willam has also ruled herself out, despite most Drag Race fans desperately wanting her to appear.
So who is likely to walk into the work room? Well the sleuths on Reddit have been hard at work and this is what they've found so far...
1. Trixie Mattel
Twitter
Trixie is by far the favourite to appear on AS3. She's had considerable success with her latest album Two Birds and her video series, UNHhhh, with Katya, has been incredibly popular with drag race fans. She's cancelled summer shows and pulled out of the S9 tour, so the chances of an appearance from Trixie is highly likely.
2. Adore Delano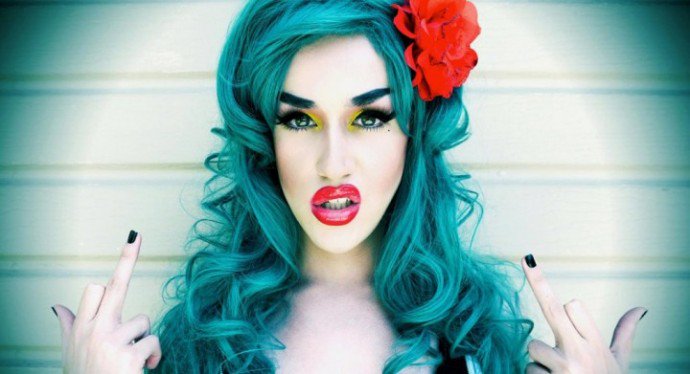 Twitter
Adore Delano famously dropped out of AS2 after one episode. Turns out, Adore was dealing with personal issues and has allegedly since been invited back for AS3. Will she risk another return?
3. Ben De La Creme
bendelacreme.com
This one has been pretty much confirmed thanks to Reddit. Ben De La Creme pulled out of summer shows unexpectedly and didn't give a reason why, and then the ticket company let slip that she was appearing on All Stars - whoops!
4. Milk
Twitter
As reported by Buzzfeed, Milk's calendar is looking pretty empty for the summer when she's usually busy playing shows. She also pulled out of a show in Peru around the time All Stars is supposed to be shooting.
5. Chi Chi DeVayne
rupaulsdragrace.com
Chi Chi also pulled out of a show in Peru and an American show was moved to the end of August, around the time filming for All Stars will have finished. Literally gagging at the thought of another Chi Chi lip sync.
6. Morgan McMichaels
Morgan McMichaels originally appeared in the season two and so is probably due a bump in exposure to the newer Drag Race fans. She cancelled a show at Montreal Pride this summer, so obviously people suspect she's joining the AS3 cast.
7. Shangela
With no shows in the pipeline, S3 contestant Shangela is also rumoured to appear on AS3. She already has a huge following and an even bigger personality, so it's easy to see why the producers would be keen to get her back on the show.
8. Ongina
newnownext.com
From all the way back in Season 1, Ongina is another name being thrown around. Given the exposure AS2 gave season 2 contestant Tatianna, you can bet older queens are gagging to get on the show and Ongina seems like a popular choice so far on Reddit.
Do you have anymore tea on AS3? Hit us up with all and any rumours!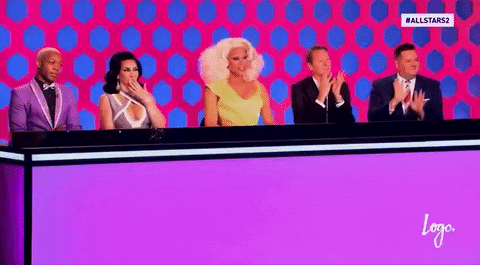 Logo