RuPaul's Drag Race Insults Ranked In Order Of How Many Weaves Got Snatched
2 November 2015, 18:06 | Updated: 28 November 2018, 10:04
THE LIBRARY IS OPEN!
If the 'Reading Challenge' isn't your favourite part of RuPaul's Drag Race then you need to rethink you life choices immediately. Thankfully for you, we've ranked the most important and influential reads of all time. The ones that changed the landscape of drag, and the ones that could burn down on entire forest.
So, in the great tradition of Paris Is Burning... THE LIBRARY IS OPEN!
17) "Miss Shangela, girl, can we have some water? Her hair is thirsty, baby." - Alexis Matteo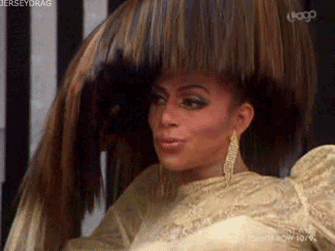 WEAVES SNATCHED: 5
What gave Alexis the audacity to come in here and start putting Shangela's weave on blast?!
16) "Raja, when you're on the runway, do you keep the 800 number for suicide? BECAUSE THOSE TOES ARE READY TO JUMP!" - Delta Work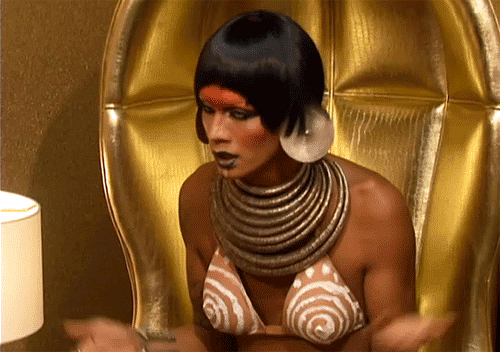 WEAVES SNATCHED: 10
The shade was strong on this one.
15) "You remind me of a Russian Doll... Full. Of. Your. Self" - Darienne Lake
WEAVES SNATCHED: 17
How are you gonna come for lil' Miss Congeniality BenDeLa like that?! Darienne delivered that read with such venom, we almost died of poisoning.
14) "Roxxxy Andrews, there are two types of peanut butter. Creamy... AND CRUNCHY!" - Jinx Monsoon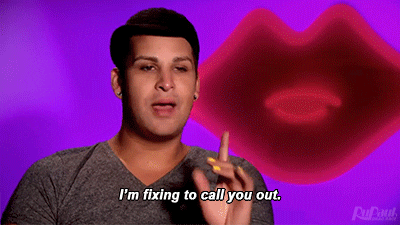 WEAVES SNATCHED: 22
It took a lot of Charisma, Uniqueness, Nerve and Talent for Jinx to call out one third of Rolaskatox like that. GURL!
13) "Jiggly! Come to Mother Dust, come, come to me, I won't hurt you. Here's my dentist card... USE IT!" Chad Michaels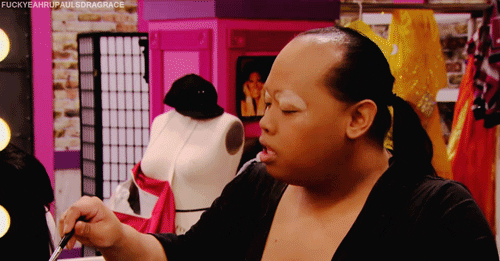 WEAVES SNATCHED: 29
Just when you thought Mama Chad was fixing to be nice, she delivers enough shade to shelter three school buses full of kids on a hot day.
12) "You should be arrested for animal cruelty! The way you abuse those kitten heels on the runway is absolutely criminal!" - Milk
WEAVES SNATCHED: 31
OMGGGG. Remember when Milk spilt the scolding hot T all over Darienne's kitten heel collection. SHADE.
11) "Legendary? More like leg... AND DAIRY!" - Jujubee
WEAVES SNATCHED: 48
THE SHAAAAAAAAAAAAADE OF IT ALL!
10) "Milk, your beauty and fashion is listed right on the side of your carton under 'Missing'." - Darienne Lake
WEAVES SNATCHED: 57
We've heard the treacherous waters of Darienne Lake are both scolding hot but also delightfully shady at the same time.
9) "Alyssa Edwards, Miss US- oh wait." - Alaska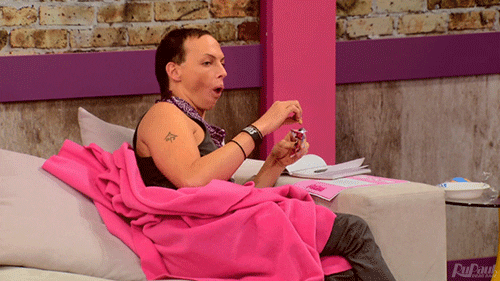 WEAVES SNATCHED: 107
CAN YOU EVEN BELIEVE ALASKA HAD THE NERVE?!
8) "Mama Chad, it's called Forever 21 not Forever 41!" - Jiggly Caliente
WEAVES SNATCHED: 478
Jiggly, don't you know you should never talk about a lady's age. Mama Chad will slay.
7) "Miss Coco! You must be blind because it looks like you're using tang for your highlight!" - Ivy Winters
WEAVES SNATCHED: 700
Serve it ALL Ivy.


6) "Phi Phi, you are gorgeous, you catch the camera's eye from the right. But from the left, you SNAG IT!" - Willam
WEAVES SNATCHED: 1798
WILLAM, QUEEN OF SHAAAADEEEEE!!!! WE DIEEEEEEE!!!
5) "Alyssa Edwards... Nevermind." - Coco Montrese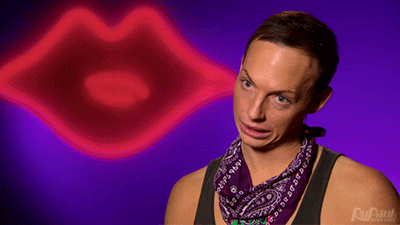 WEAVES SNATCHED: 2010
Coincidentally, the amount of weaves snatched after Coco uttered this iconic read has the same numerical value as the year that Alyssa got de-crowned. *puts on shades and sashays away*
4) "Katya, where do you get your outfits? American Appar-ently not?!" - Trixie Mattel
WEAVES SNATCHED: 19,621
Unassuming Trixie delivered one of the most inventive and hilarious reads in all of Drag Race Herstory, right under our over contoured noses.
3) "Detox, you're so seductive! But unfortunately it's illegal to do it with you because most of your parts are under 18 years of age!" - Alaska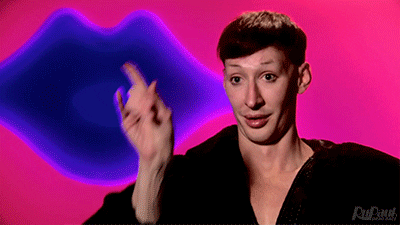 WEAVES SNATCHED: 190,437 (+1 because Roxxxy had one on underneath...)
Rolaskatox reading Rolaskatox = #SquadGoals. 'Cause if you can't read your Squad, how the hell you gonna read somebody else?!
2) "Miss Tyra! Was your barbecue cancelled?! Because your grill is f*cked up!" - Jujubee
WEAVES SNATCHED: 836,282
Listen, if you're ever in a library with Jujubee... you better check the hell out of there IMMEDIATELY. Otherwise you better let that librarian know that she's gonna have to call the burns unit. STAT.
1) "And then we have Adore. I know what you got on your SATs... KETCHUP!" - Bianca Del Rio
WEAVES SNATCHED: 1,980,672 INCLUDING SANTINO RICE
The entire world snatched their own weaves after this one. Easier than reading the alphabet to a baby. SLAY QUEEN BIANCA.
This post has been brought to you by the letter T.