Here's The New SDCC Superhero Trailers Ranked By How Much You'll Have A Nerdgasm
24 July 2017, 13:44
From Thor to the Justice League, here's all the super-footage that has us most hyped from SDCC 2017.
The annual San Diego Comic Con (aka the SDCC, aka Nerd Coachella) once again brought countless teasers, trailers and treats for pop culture fans over its epic run of panels and promo events for 2017.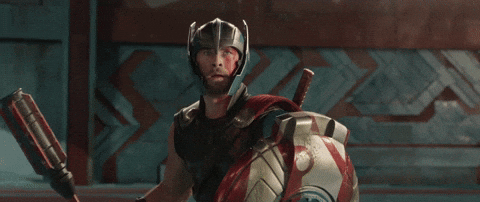 Marvel
And, as usual, the most talked about previews of the weekend revolved around the big screen superhero offerings of Marvel and DC, with a packed lineup of features coming to screens over the next couple of years. But, one key question remains - which of the super-previews gave us the biggest nerdgasm?
For the uninitiated, a 'nerdgasm' is described by Urban Dictionary as follows:
"When someone has experienced just too much nerdiness at one time, they are said to have a nerdgasm. The person usually goes into a state of shock and can't speak for up to 1 hour. Never disturb someone who has recently nerdgasmed because the person is prone to just spurt out random nerdy things that regular people could never comprehend."
We've all been there right?
Anyway, the question of which gave us the largest nerdgasm requires the kind of in-depth reporting that only a true comic book movie aficiando can provide. So, let's dive right in and find out what got our super-sense tingling the most at SDCC 2017:
Honorable Mention-gasms
Inhumans got comic book fans excited with enough extended footage to let us forgive Ramsey Bolton for his crimes. Meanwhile Netflix's The Defenders almost convinced us to give Iron Fist anothe chance! There was further Black Panther details and Captain Marvel reveals (the latter is set in the 1990s and features The Skrulls so sign us the f*ck up) plus the BIG confirmation that, yes, Wonder Woman 2 is on the way. Thank god. All in all, pretty satisfying news for nerds everywhere.
Now, on to the big guns...
Top 3 Super-NerdGasms Of SDCC 2017
3) Justice League (November 17th 2017)
Thank GOD Warner Bros finally came to their senses and gave Wonder Woman all the screen time she deserves. Gal Gadot's lassoing hero may just save the franchise that has (let's be honest) been pretty damn boring up until this point. Plus, with Ezra Miller's amusing The Flash on board and a generally brighter colour scheme, it looks like DC might finally be turning things around.
Climax: The (sort of) return of Superman, complete with Jurassic Park-style shaky water glass.
Nerdgasm Level: Faster than a speeding bullet.
2) Thor: Raganarok (November 3rd 2017)
Like a neon 1970s prog-rock cheese-induced fever dream, the third Thor movie comes complete with enough outrageous villains (enter Cate Blanchett), super-cameos (Mark Ruffalo in typically grisseled form) and hammer-throwing battle scenes to send Chris Hemsworth's luxurious wig flying.
Climax: Loki and Thor firing giant lasers at bad guys together just like old times.
Nerdgasm Level: Hulk Smash.
1) Avengers: Infinity War (May 4th 2018)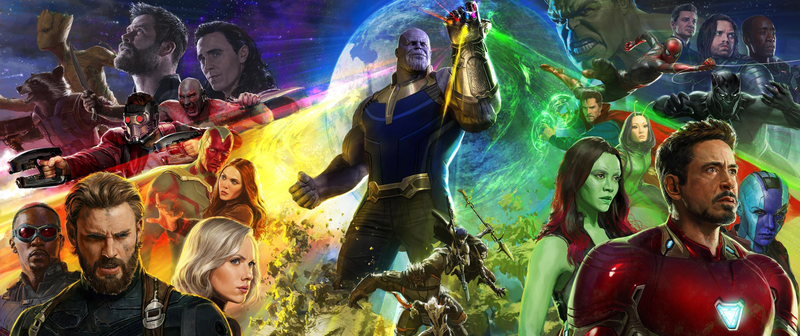 Marvel
Now, obviously, the trailer for this was not officially released to the public and we would NEVER condone watching a leaked copy shot on a shaky-cam phone in Hall H with a girl's head taking up half the screen. But, if you had somehow watched such a thing, if it exists, you would know that this movie is going to be the greatest mash up of action, comedy and superpowers the world has ever seen. Again, we obviously haven't seen this because that would be naughty. Then again, doesn't it being wrong make it even more fun? All that sneaking around. Hot damn.
Climax: Thor thudding onto the Guardians Of The Galaxy's windshield; Peter Parker's spidey sense activating; Thanos throwing an entire f*cking planet at The Avengers.
Nerdgasm Level: Honestly, we need a cold shower after this one.
Which superhero movie are you most hyped for? Let us know over on our Facebook page.
____ ____ ____ ____ ____
Listen to the special Game Of Thrones edition of the #PopBuzzPodcast right here or subscribe for free on iTunes to get new episodes sent straight to your phone every Friday.