11 Shows To Binge Watch If You Like Stranger Things
13 September 2016, 16:54 | Updated: 8 May 2017, 17:09
From Utopia to Torchwood, here's the shows to get you through the long wait for Season two...
By now you should be aware of the magic of Netflix's retro sci-fi masterpiece Stranger Things. If you are anything like us, you will have binged through all of season one and are now left bereft waiting for season two to begin filming.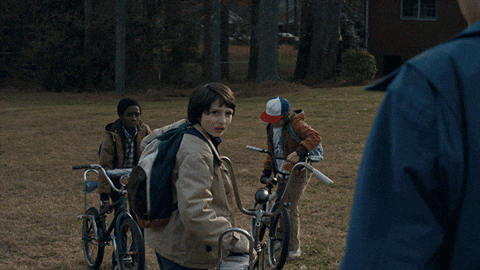 Netflix
You're as lost as Barb, left to fend for yourself in the television wilderness.
But fear not young binge watcher - there are plenty of options to help you get through the next year before some new episodes drop. Here's a few shows that can help bridge the gap before until more Stranger Things...
1) Buffy The Vampire Slayer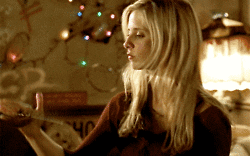 fiercegifs.tumblr.com
The Scooby Gang were the original supernatural-obsessed school group and, over 7 seasons, they solved all manner of mysteries, all with a super dry wit and all manner of love triangles thrown in for good measure. Wordless Halloween special "Hush" remains the standout episode but prepare to be sleep deprived thinking about The Gentlemen for weeks after.
2) Daredevil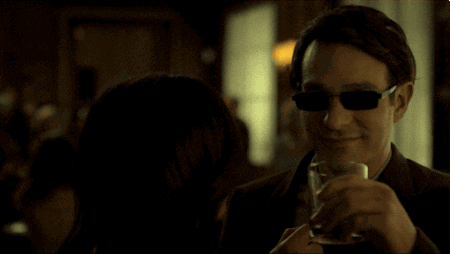 Netflix
Just done with its second season, this dark addition to the Marvel Universe has everything: whipsmart fight direction, a properly evil villain, glamorous shots of Hell's Kitchen and, of course, some truly excellent costumes. You've don't know your superheroes until you have met Matt Murdock.
3) Twin Peaks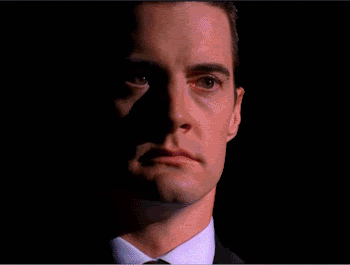 Reddit
1980s setting? Check. Weird supernatural goings on? Check. Characters dieing at the drop of a hat? Check. Questionable fashion and haircut choices? BIG check. David Lynch's surreal masterpiece returns to TV screens next year so get caught up with the original run now.
4) Utopia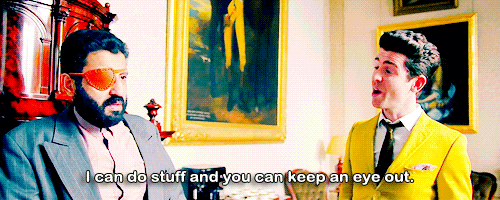 Imgur
Tragically cancelled after just 12 episodes with a proposed US remake on HBO abandoned at the last minute, Dennis Kelly's conspiracy comic thriller was gripping and horrifying in equal measure. Does the contents of a comic book really reveal the dark heart of the world's government? Sorely missed, you should rush to watch the two existing season immediately.
5) Misfits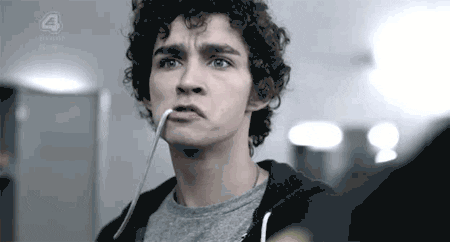 Wiffle Gif
Another UK series, Misfits focused on a group of anti-hero teens serving out their community service sentences who are suddenly hit with superpowers. Funny, action-packed and just a little bit "cheeky", the show will at least now always be remembered for launching the career of Game Of Thrones supervillain Ramsey Bolton aka Iwan Rheon.
6) Freaks And Geeks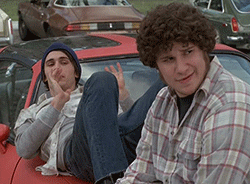 Wiffle Gif
Before he was the biggest name on comedy movies, Judd Apatow cut his teeth with this 80s set high school sitcom that showcased young unknown talents like Seth Rogen, Jason Segal and James Franco. It will be sure to make you nostalgic for the days of Duran Duran, ET and Marty McFly.
7) Orphan Black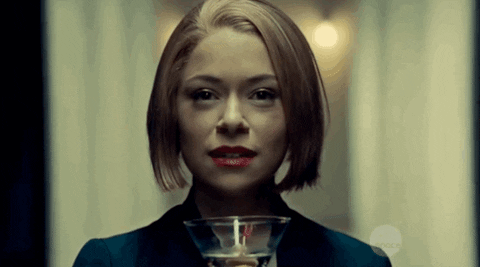 io9
Tatiana Maslany definitely deserves to win the Emmy for her multi-role performance in this clone-obsessed opus, rapidly building its audience with each passing season as word spreads. The complex and intricate plot will get you hooked and always keep you guessing.
8) Doctor Who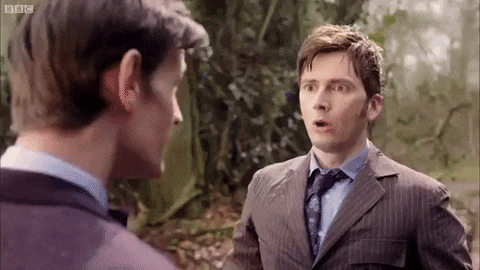 BBC, YouTube
Still going strong after over 50 years, new viewers should jump in at the reboot starring Christopher Eccleston and get themselves swept up in the love story of Rose and the Doctor as they travel through time and space. As the Doctor changes faces, so does the tone and aesthetic but the show never loses the original charm that has made it the biggest show on UK tv.
9) Rick And Morty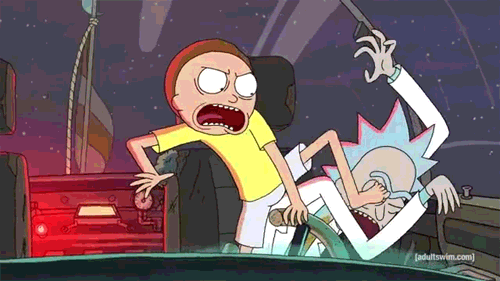 imgur
Fan of alien-based activity? Then check out the funniest cartoon of the year as Community's Dan Harmon drags you into the world of grumpy inventor Rick and his neurotic grandson Morty, visiting other universes with hilarious (and disastrous) consequences. Then, when you're done, you can get stuck into the tie-in mobile game "Pocket Mortys".
10) Torchwood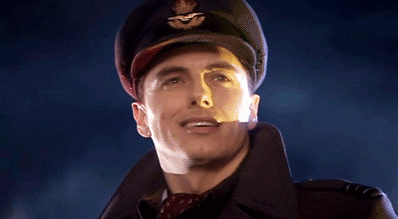 imgur
The Doctor Who spin off really hit its stride with the ten-part miniseries Miracle Day focusing on the end of the world and the inner workings of the UK government under an alien threat. John Barrowman's much beloved Captain Jack Harkness character is much missed among fans with constant chatter about a possible return in the future.
11) Being Human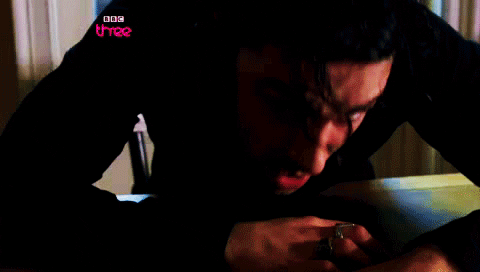 Wiffle Gif
The US remake garnered its own following but the UK original is the true modern masterpiece to seek out. Part supernatural-horror, part flat based comedy, across 5 series this tale of a werewolf, vampire and ghost who all live together eventually faded away as the original cast left for other bigger projects. Still, cherish the first few series as the modern sci-fi classics they are.
Any other suggestions? Let us know below.