WATCH: 11 Things You Definitely Didn't Know About Stranger Things
27 October 2016, 15:45 | Updated: 8 May 2017, 17:09
Here's all the insider knowledge even Barb doesn't know about!
Is there anyone left in the world who is yet to watch Stranger Things? Surely not.
Netflix's 1980s alien-themed hit has been EVERYWHERE recently and we just cannot get enough. But, while we wait for season 2, how about we fill the void with these amazing facts you might not be aware of.
You want an example? How about the fact that the kids were so scared of the demogorgon on set that the producers had to tell them it was like the creatures in Monsters Inc? Well you do now y'all!
Click the video above for all the Stranger Things facts and info you could possibly want!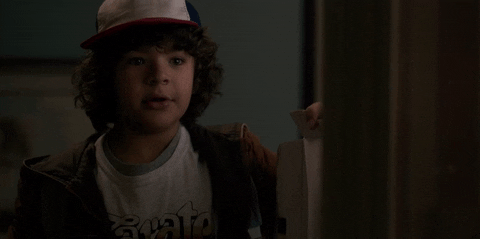 Netflix
___ ___ ___ ___ ___
Listen to this week's #PopBuzzPodcast featuring The Chainsmokers right here on Soundcloud, or download for free from iTunes to get new episodes sent straight to your phone every Wednesday. You can also find us on AudioBoom or TuneIn - if that's what you're into.