The 12 Most GIFable Super Bowl Commercials
8 February 2016, 12:01 | Updated: 8 May 2017, 17:09
"Puppy Monkey Baby" and other horrors.
Last night, hidden among the Coldplay concert, "surprise" guests and, ya know, football game, a series of advertising messages or "commercials" were unleashed upon an unsuspecting public, complete with a barrage of appropriate hashtags and celebrity endorsements.
Twitter went wild for every glimpse of amusing product-hawking content, no matter whether they were selling spicy tortilla chips, light beer or a big summer blockbuster.
But now the dust has settled, only one thing matters - which commercial is the most GIF-able? So, lets painstakingly go through them and find the best Super Bowl 2016 commercial GIFs for your future use.
1) Willem Dafoe's grumpy Marilyn.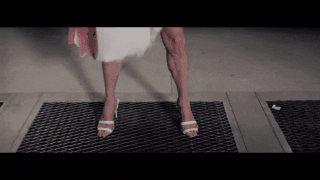 giphy
For when you realise you picked the wrong outfit. From the Snickers spot.
2) Kevin Hart reaction faces. giphy
Anger. giphy
And ecstatic.
From Hyundai.
3) Cackling George Takei. With a Taco. giphy
When wouldn't you need this? Taco Bell.
4) Thirsty Hulk. giphy
For when the thirst is real. Coca Cola.
5) Talking orange beer head thing. giphy
For when you're high enough to think this is real. Shock Top.
6) Running Weiner Dogs!
giphy
For everything. Heinz.
7) Ryan Reynolds the builder. giphy
When you are keeping it on fleek during manual labour. Hyundai.
8) Christopher Walken Closet. giphy
What a pun! Kia Optima.
9) Steven Tyler Skittle face.
giphy
When everything falls apart. Skittles.
10) Puppy Monkey Baby. giphy
Celebrate! Mtn Dew Kickstart.
11) Chilled out Drake. giphy
Drake didn't really need another meme but there you go. T-Mobile.
But the undoubted most GIFable Super Bowl commercial of 2016 is.....
Pepsi's Janelle Monaé-starring spot. giphy
Iconic. giphy
What a transition! giphy
That's just how we roll into the club.
Wonderful work everyone!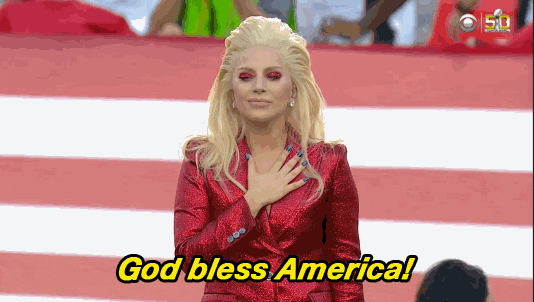 giphy