13 Reasons Why: What Has Justin Prentice Been In Before?
10 April 2017, 12:27 | Updated: 18 January 2018, 16:31
You've DEFINITELY seen him on TV before...
Why do so many of these actors from 13 Reasons Why look so familiar? First it was Clay who we realised had been in everything we'd ever seen and now it's Bryce - and no, it's not just because he looks a tiny bit like Chris Pratt.
If you've got to the end of the series, you'll be in agreement with the rest of the world that Bryce can choke. But it's important to separate the character from the actor who plays him. Justin Prentice, who had the mammoth task of portraying the character, has made appearances in a lot of the shows we used to watch as a kid and we've only just realised...
One of his very first TV appearances was in a guest role on Criminal Minds back in 2010.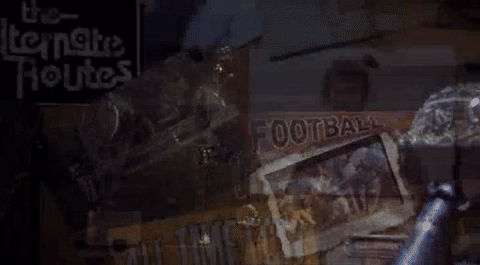 ABC / via giphy.com
Justin played a boy called Ryan Krouse, who was part of a mysterious group of teens who "killed themselves" after getting involved in an online dare. Sounds creepy, tbh.
He then made an appearance as Ariel's dad on Nickelodeon's Victorious.
Nickelodeon
It was brief, but iconic. Justin played the role of "Ariel's Dad" in the episode 'Wok Star', where Cat stars in a play written by Jade called Well Wishes.
You probably recognise him from a couple of episodes of iCarly too.
Nickelodeon / via giphy.com
You may remember Justin as Brad in iCarly alongside Miranda Cosgrove. He auditioned for the intern role at iCarly but lost out to Cort. Rude. He then returned as their intern for another episode but mysteriously never appeared again.
But MOST of all, you'll recognise him from his appearance on Glee.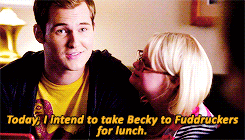 FOX / via giphy.com
You'll remember Justin as Darrell, the boyfriend of Cheerio Becky in a few episodes of Glee back in 2015. Well... you'll remember if you were still watching during season six. *shade emoji*
He was in one episode of Castle.
ABC / via IMDB
Justin played Scott Powell in the season 8 episode 'PhDead'.
As well as one episode of The Mindy Project.
Hulu / via IMDB
Justin played Eric, the "maybe" son of Danny Castellano. (SPOILER ALERT: Turns out, in the end, that Danny is not his father. As you were everyone.)
He also made two appearances in iZombie.
The CW / via giphy.com
He played a fraternity bro called Brody.
And more recently, you might notice Justin from his role in Awkward.
The more you know...
via giphy.com
____ ____ ____ ____ ____
Listen to the #PopBuzzPodcast with Scott Eastwood from Fast & Furious and Suicide Squad right here or subscribe for free on iTunes to get new episodes sent straight to your phone every Friday.