13 Reasons Why: What Has Dylan Minnette Been In Before?
5 April 2017, 11:31 | Updated: 2 February 2018, 10:45
So THAT'S where you know him from...
If you've spent the last few days holed up in your bedroom, curtains closed and binge watching the entire first season of Netflix's incredibly striking and important new drama 13 Reasons Why, you'll probably be wondering where you've seen Clay before. He looks familiar, doesn't he? Well, Clay is played by Dylan Minnette and he's made appearances in almost every TV show you've ever seen - and we bet you never noticed.
Dylan's first on screen role was in Nickelodeon's Drake & Josh.
Nickelodeon / via giphy.com
You can catch a glimpse of Dylan in the episode called 'The Demonator' where he plays Jeffrey, the kid dressed as a pirate at the theme park.
He also starred in both Two and a Half Men and Prison Break.
FOX / via giphy.com
He played the younger versions of Charlie Harper and Michael Scofield respectively.
Then, he snagged a guest spot on Grey's Anatomy (who hasn't, tbh).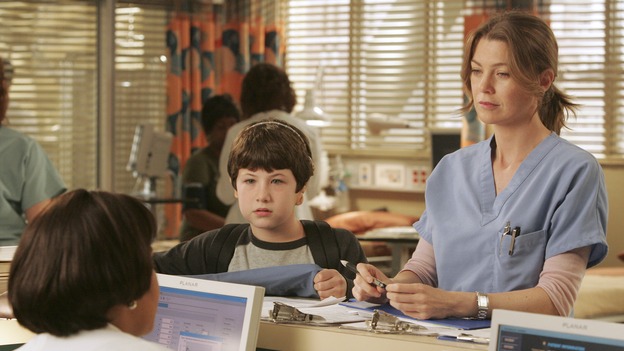 ABC / via giphy.com
Dylan played Ryan, a young boy who was born without external ears. McSteamy was kind enough to reconstruct them for him.
Soon after that he snagged a role in Saving Grace.
TNT / via giphy.com
Funnily enough, 13 Reasons Why is not Dylan's first time playing a character called Clay.
You may have also caught him in Supernatural for one episode.
The CW / via giphy.com
He portrayed Danny Carter in the season episode, 'Family Remains'
He then made an appearance in LOST as a character called David Shephard.
ABC / via giphy.com
David was the son of Jack Shephard and Juliet Carlson in the ~sideways~ timeline. (Don't ask, it's very complicated. We'll explain it to you another day.)
He dabbled in the superhero life on S.H.I.E.L.D.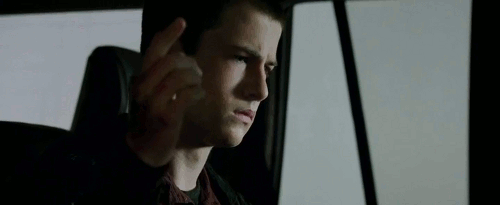 ABC / via giphy.com
He played Donnie Gil aka Blizzard.
He made a big return to Shondaland in 2014 when he appeared in Scandal.
ABC / via giphy.com
Dylan played Jerry Grant, the eldest son of President Fitz Grant. He was problematic AF and ended up getting poisoned on Olivia Pope's dads orders. Sorry... spoiler alert.
That's not all, by the way. In 2013, he starred alongside Hugh Jackman in Prisoners and in 2015, you may have seen him in Goosebumps opposite Jack Black. Also if you look closely, you'll catch him playing an orphan in Fred Claus.
Phew! The more you know...
Netflix / via giphy.com
____ ____ ____ ____ ____
Listen to the #PopBuzzPodcast with Niall Horan right here or subscribe for free on iTunes to get new episodes sent straight to your phone every Friday.