Why Can't The UK Embrace Steven Universe In All Its Gay Glory?
7 January 2016, 11:22 | Updated: 8 May 2017, 17:09
Cartoon Network have some explaining to do.
Cartoon Network's psychedelic rock space odyssey Steven Universe covers all manner of magical adventures in Beach City on a weekly basis, gaining a huge and dedicated following in the process.
However, one aspect of the show has proved a step too far for UK censors - some of the same-sex love interest related content has been cut out of the show.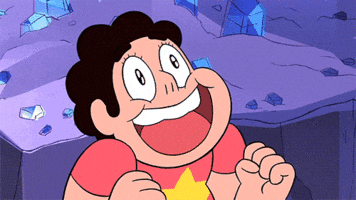 giphy
The problem was first spotted by a tumblr user who posted this side by side comparison of musical number (and absolute tune) "What Can I Do?".
Changes begin around the 2m40s mark when Rose Quartz and Pearl begin dancing together and a couple of longing looks between the pair are hastily edited out in favour of some shots of Steven playing guitar.
officialkurapika.tumblr.com
And then a few seconds later, a lady dancing and dropping to the floor is also removed in favour of further guitar playing.
officialkurapika.tumblr.com
So why is this happening? In a show revolving around the coming of age of a young boy, surely some sexual discovery is part of the conversation?
Cartoon Network gave a statement to Pink News detailing their thought process:
The U.S. broadcast system requires that shows are marked with a rating–in this case PG (parental guidance necessary). In the U.K., we have to ensure everything on air is suitable for kids of any age at any time. We do feel that the slightly edited version is more comfortable for local kids and their parents.

Cartoon Network via Pink News
While we can understand parents not wanting their kids to see any explicit content, we are hardly in Orange Is The New Black territory here - we're talking about some cartoon characters dancing together. And, as many have pointed out, the censors did not seem to have a problem with the heterosexual kissing that closes the song. The BBFC which monitors content in UK TV and film even says that their U (universal) rating may include "kissing or cuddling and there may be references to sexual behaviour. However, there will be no overt focus on sexual behaviour, language or innuendo." Surely the above clip falls well within these guidelines?
Online petitions have called for Cartoon Network to change their stance and reinstate any edited portions of the show for future broadcasts.
What do you think? Does the UK need a better, more progressive censorship system in place? Or have Cartoon Network just got the existing system wrong?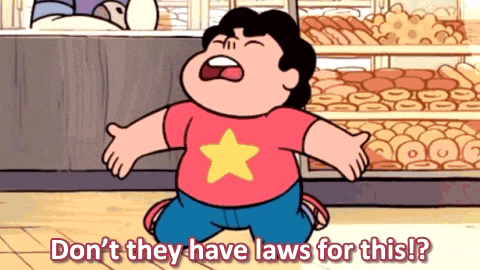 thecrystalgifs.tumblr.com