Ginny & Georgia's Brianne Howey defends season 2's shock Tom Fuller ending
11 January 2023, 17:26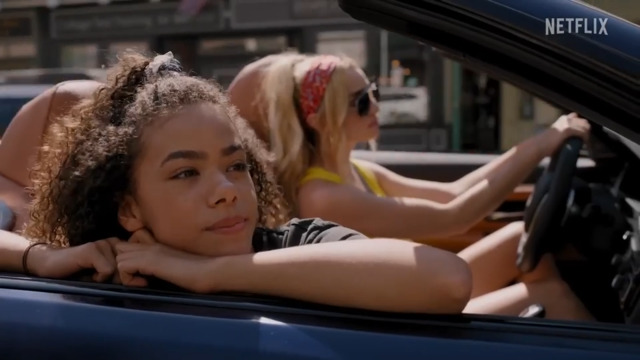 Watch Netflix's recap of Ginny & Georgia season 1
Brianne Howey thinks that it made sense for Georgia to kill Tom Fuller.
Ginny & Georgia's Brianne Howey has defended season 2's ending and Georgia's controversial choice to murder Tom Fuller.
Just like season 1, Ginny & Georgia season 2 is overflowing with plot twists and shocking moments. It all comes to a head in episode 9 when Georgia decides to help put Cynthia's grief to end by smothering her comatose husband, Tom, to death. At first, it looks like Georgia will get away with it but season 2 ends with her being arrested for Tom's murder at her wedding.
Many fans have questioned why Georgia felt the need to kill someone else and have even called out the writers over it. Now, Brianne Howey has opened up about Georgia's murder, the arrest and why she thinks that the season 2 finale is "perfect".
READ MORE: Who does Georgia kill in Ginny & Georgia? All her murders explained
Talking to Entertainment Weekly about Georgia suffocating Tom. Brianne said: "This was obviously a big discussion. This is where George's worldview is slightly limited. Cynthia blocking Gil's application is maybe the kindest act anyone has ever done for her." In other words, Georgia felt as though she had to do something for Cynthia in return.
Discussing the murder further, Brianne added: "This is, truly from the bottom of Georgia's heart, her way of repaying the favour. You put me out of my misery, how do I help put you out of your misery? In Georgia's mind and with her limited toolbox, this makes a lot of sense to help them move on."
READ MORE: Ginny & Georgia season 3: Release date, cast, possible plot and trailers
As for Georgia's arrest, Brianne said: "I think it's perfect. She finally lets her guard down and thinks, 'I am truly happy this is all working,' and of course the other shoe drops. Georgia's life is constantly brought back down to reality. And that's why Georgia is the way she is and has the outlook that she has. She knew it was too good to be true."
Brianne then let slip that the final scene made her cry irl. She said: "While we were shooting that scene where Diesel, who plays Austin, is running after the car, I was actually crying. They were like, 'Georgia can't cry here.' But my heart was breaking watching him!"
Whether or not Georgia will be found guilty of Tom's murder is yet to be seen. What do you think? Will she somehow manage to find a way to get out of this?
Glass Onion Cast Take On A Chaotic Mystery Interview | PopBuzz Meets