29 Harry Potter quotes that would make perfect Instagram captions
19 November 2020, 17:36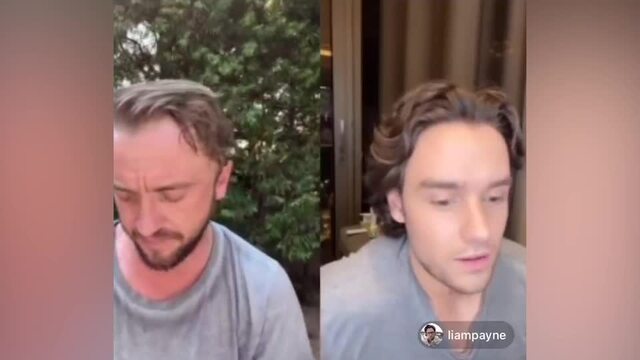 Tom Felton reveals why they removed Draco's 'redemption' scene in Harry Potter
They're fit for a muggle.
Let's be honest, it's lockdown, and we could all do with a little inspiration. So, why not look to one of the greatest movie and book franchises of all time: Harry Potter.
You might not know it now, but the wizarding world is full of meaningful quotes that could definitely elevate your 'gram game. Whether you're taking pics of your significant other, dog, or banana bread, there's a caption that will work for you. Here's some of the best Harry Potter quotes that would make the perfect Instagram captions.
READ MORE: Is Harry Potter coming to Netflix? Here's where to watch online
For when you're trying to get their attention…
"You are protected, in short, by your ability to love!" – Albus Dumbledore, Harry Potter and the Half-Blood Prince
"The ones that love us never really leave us. You can always find them, in here." – Sirius Black, Harry Potter and the Prisoner of Azkaban
"I have seen your heart, and it is mine." – Voldemort, Harry Potter and the Deathly Hallows: Part 1
"Excuse me, are you the imprint of a departed soul?" – Ron Weasley, Harry Potter and the Half-Blood Prince
"Just because you've got the emotional range of a teaspoon doesn't mean we all have." – Hermione Granger, Harry Potter and the Order of the Phoenix
"I never really gave up on you." – Ginny Weasley, Harry Potter and the Half Blood Prince
For when you've just posted a killer outfit pic…
"I solemnly swear that I am up to no good." – Harry Potter, Harry Potter and the Prisoner of Azkaban
"Anything's possible if you've got enough nerve." – Ginny Weasley, Harry Potter and the Half-Blood Prince
"What's life without a little risk?" – Sirius Black, Harry Potter and the Order of the Phoenix
"Wit beyond measure is man's greatest treasure." Luna Lovegood – Harry Potter and the Order of the Phoenix
"After tonight, no one will ever again question my powers." – Voldemort, Harry Potter and the Goblet of Fire
"We can't choose our fate, but we can choose others. Be careful in knowing that." – Albus Dumbledore, Harry Potter and the Order of the Phoenix
If you're seriously in your feelings…
"Happiness can be found even in the darkest of times, if one only remembers to turn on the light." – Albus Dumbledore, Harry Potter and the Prisoner of Azkaban
"We've all got both light and dark inside us. What matters is the part we choose to act on. That's who we really are." – Sirius Black, Harry Potter and the Order of the Phoenix
"It does not do to dwell on dreams and forget to live." – Albus Dumbledore, Harry Potter and the Sorcerer's Stone
"Don't you turn your back on me." – Voldemort, Harry Potter and the Goblet of Fire
"Until the very end." – James Potter, Harry Potter and the Deathly Hallows
"It is impossible to manufacture or imitate love." – Professor Slughorn, Harry Potter and the Half-Blood Prince
"Where your treasure is, there will your heart be also." – Albus Dumbledore, Harry Potter and the Deathly Hallows
If you're on a philosophical vibe…
"... though we may come from different places and speak in different tongues, our hearts beat as one." – Albus Dumbledore, Harry Potter and the Order of the Phoenix
"It is the quality of one's convictions that determines success, not the number of followers." – Remus Lupin, Harry Potter and the Deathly Hallows Pt. 2
"Words are, in my not-so-humble opinion, our most inexhaustible source of magic." – Albus Dumbledore, Harry Potter and the Deathly Hallows
"Every human life is worth the same, and worth saving." – Kingsley Shacklebolt, Harry Potter and the Deathly Hallows
"It is our choices that show what we truly are, far more than our abilities." – Albus Dumbledore, Harry Potter and the Sorcerer's Stone
"It matters not what someone is born, but what they grow to be!" – Albus Dumbledore, Harry Potter and the Goblet of Fire
If you're feeling a little rebellious…
"I am what I am, an' I'm not ashamed." – Rubeus Hagrid, Harry Potter and the Goblet of Fire
"I mean, it's sort of exciting, isn't it, breaking the rules?" – Hermione Granger, Harry Potter and the Order of the Phoenix
"What's comin' will come, an' we'll meet it when it does." – Rubeus Hagrid, Harry Potter and the Goblet of Fire
Just because…
"You're a wizard, Harry." – Rubeus Hagrid, Harry Potter and the Sorcerer's Stone