Flora from Haunting of Bly Manor is the voice of Peppa Pig and fans can't believe it
12 October 2020, 16:29 | Updated: 13 October 2020, 11:04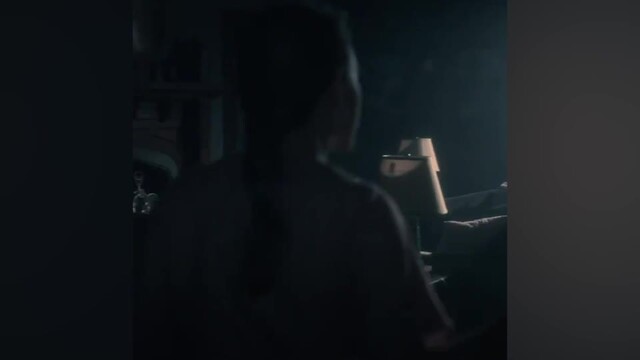 Haunting of Bly Manor teases hidden ghosts in all the episodes
PERFECTLY SPLENDID!
There's a reason why you recognise Flora's voice in The Haunting of Bly Manor. Amelie Bea Smith is the voice of Peppa Pig.
The Haunting of Bly Manor is finally out on Netflix and terrifying people all around the world. Bly Manor tells the chilling story of Dani, an American woman who gets employed as a governess at a big, isolated estate in the UK called Bly Manor. Dani's job is to care for two orphaned children, Miles and Flora. So far so normal except Bly Manor is haunted by multiple ghosts.
READ MORE: Will there be a Haunting of Bly Manor season 2? Here's what we know
Many of the characters in the series are creepy, including Flora, but it turns out that she is better known for a different role.
Yes. Amelie Bea Smith may play a very creepy child in Bly Manor but she's most famous for playing a character that children know and love. When she's not saying "Perfectly splendid!" around the halls of Bly Manor, Amelie can be found voicing the role of animated icon Peppa Pig. In other words, Amelie is part of voiceover royalty and we have no choice but to stan.
Amelie, aged 9-years-old, is the fourth actress to take on the part of Peppa. Amelie began voicing Peppa Pig on Valentine's Day this year, taking over from Harley Bird, 18, who quit in January after voicing the role for an incredible 11 years. The role is so popular that it reportedly makes £1000 an hour meaning that Amelie is one of the most well-paid kids on TV.
Naturally, Bly Manor fans are shook. Here are just a few of the reactions to the news so far.
NOT ME JUST REALISING NOW THAT FLORA IN BLY MANOR IS THE VOICE OF PEPPA PIG

— ًamber (@LILAPlTTS) October 9, 2020
Petrifying horror series and family-friendly cartoons? Amelie officially has the range.
Did you recognise Amelie's voice?