Is Hannah a ghost in The Haunting of Bly Manor? Mrs Grose's backstory explained
10 October 2020, 12:52 | Updated: 11 October 2020, 11:10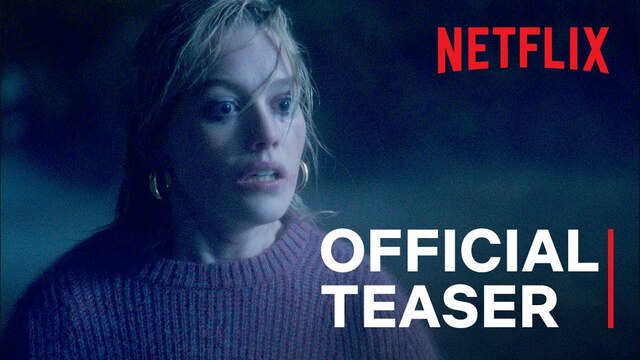 Netflix release first The Haunting of Bly Manor trailer
The story of Hannah Grose (T'Nia Miller) is a central part of The Haunting of Bly Manor story.
The Haunting of Bly Manor is already gripping Netflix viewers worldwide, in particular, the story of Hannah the housekeeper.
Hannah (T'Nia Miller) is introduced in the first episode of The Haunting of Bly Manor as the housekeeper of the estate. As the series progresses we quickly learn that she and Owen (Rahul Koli) are in love with each other. However, there's something a little bit strange and off about Hannah. She rarely eats or drinks and she often seems as though she's in another world.
READ MORE: Is Peter Quint a ghost in The Haunting of Bly Manor? His backstory explained
READ MORE: Haunting of Bly Manor's Lady in the Lake: Viola's tragic story explained
Is Mrs Grose a ghost? Is she dead? What's her real connection to Bly Manor? Here's Hannah's backstory explained in full.
MAJOR THE HAUNTING OF BLY MANOR SPOILERS BELOW
Yes. Hannah is a ghost. However, her story is very different to other ghosts in the series. In episode 5, we see her backstory. We learn that she worked as a housekeeper for the Wingraves long before Dani became a governess there, when Miles and Flora's parents were alive. We also learn that she used to be with a man named Sam but he left her for another woman.
It also becomes clear that Hannah is very aware of Peter and his controlling ways and does her best to try and look out for Rebecca and protect her, although sadly she can't stop Rebecca from dying. When Peter is a ghost, he possesses Miles and pushes Hannah down a well to kill her. Hannah's ghost then appears just as Dani is arriving at the estate.
Not processing that she's dead, Hannah then shows Dani around the house. Hannah continues to act as though she's still alive because, as far as she's aware, she is. This allows her to remain in her corporeal form, although her lack of appetite and hunger are no doubt a result of her being a ghost.
It's only in episode 7 that Peter, possessing Miles, forces Hannah to look at her dead body in the well. Realising that she is dead, she then becomes a ghost similar to Peter and Rebecca, trapped in memories and only visible but not touchable whenever she manages to escape them.
In the season finale, her spirit is set free along with the other ghosts and Owen and Jamie find her body in the well. Owen then gives her a proper burial.